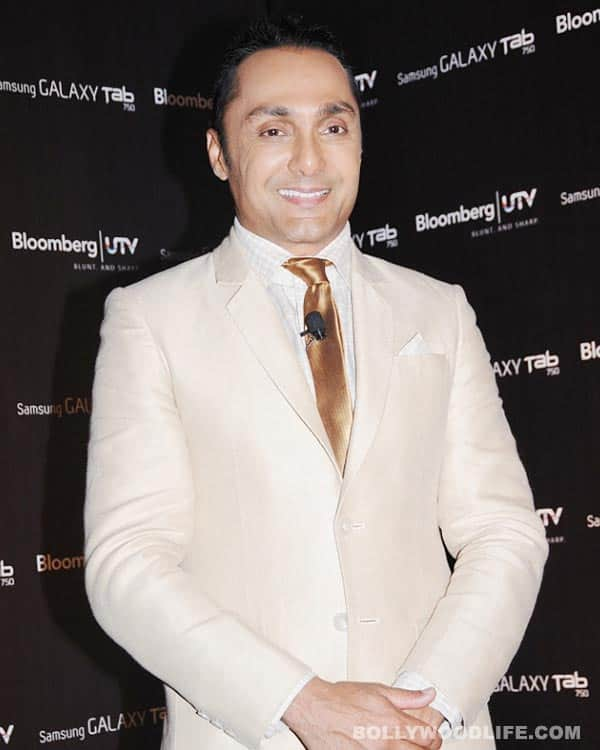 This actor, screenwriter, director, social activist and rugby union player completes 45 years today
Rahul Bose, who was born on July 27, 1967 to Rupen and Kumud Bose, celebrates his birthday today on the first day of London Olympics 2012. Are you curious to know Bose's advice to the Olympic participants?
Here's what he had to say, "It's too late to say 'practice'. For an international athlete, these last days are to focus and relax. I have been an international sportsperson so I would say just one thing – the environment is new, weather is weird, so players should go there and get used to all that, Olympic village, the food."
Apart from concentrating on sports, the actor is now busy shooting for Suman Mukherjee's Shesher Kobita in Shillong and will also be seen in Kamal Haasan's Vishwaroopam. His other important release is Deepa Mehta's Midnight's Children based on Salman Rushdie's book. The actor's other projects include Laptop and Ami Charulata.
But while Bose is slowly inching towards mainstream cinema as seen in the recent years, the typical Bollywood masala movie didn't rule his platter during the initial stages of his career. Rahul debuted with the Dev Benegal's Hinglish movie, English, August (1994) where he played the role of Agastya Sen. Post that he was applauded for his performance in Bombay Boys (1998), Split Wide Open (1999), Thakshak (1999), Everybody Says I'm Fine!  (2001), Mr. and Mrs. Iyer (2002), Chameli (2003), Jhankaar Beats (2003). He starred in hit film Pyaar ke Side Effects (2006) with Mallika Sherawat, and was appreciated in 15 Park Avenue (2005), Kalpurush (2005), Anuranan (2006), Chain Kulii Ki Main Kulii (2007), Before the Rains (2007), Shaurya (2008), Tahaan (2008), Dil Kabaddi (2008) and The Japanese Wife (2010) and I AM (2010), among others. He was also seen in India's first English TV series A Mouthful of Sky (1995).
But our favourite Hinglish actor still remains single. Wanna wish for a lady in your life this birthday, Rahul? Wink, wink.
Wish you a happy and fun filled birthday!