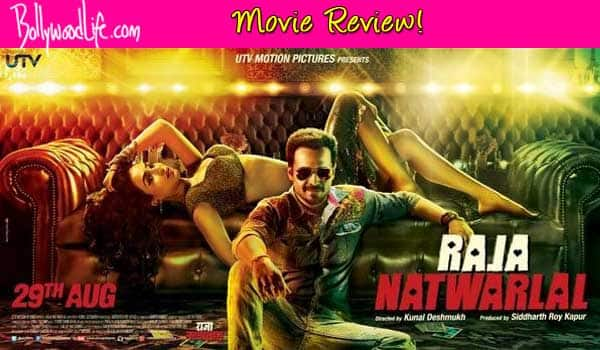 Though the film starts off well and performances from Paresh Rawal and Kay Kay Menon are praiseworthy, the Emraan Hashmi starrer loses steam in the second half
What it's about: It was touted as a crime-comedy film. Makers are now mixing genres in order to attract different audiences but the result is often disastrous. There was no comedy at all and crime is not what it should be. Raja (Emraan Hashmi) pulls small time cons with his partner Raghav (Deepak Tijori) a small time con artiste. He is in love with (Ziya) a bar dancer and in search for the last big con to rescue her from that murky world. Unfortunately in his bid to do so, he messes with the wrong man Vardha Yadav (Kay Kay Menon). His partner is killed and he is on the run. In desperation he turns to Yogi (Paresh Rawal) a retired ex-con to help him avenge his friends death and pull his biggest job yet. But everything goes wrong.
What's good: It starts off well, the first con is pulled off deftly, and the film moves along briskly preparing you for the good movie experience but then it derails quickly. Had a brilliant supporting cast. Paresh Rawal is brilliant as ever. Kay Kay Menon is a delight to watch whether he is clobbering a poor soul with a bat, or when he finds himself poor, having oct every last penny. Humaima looks pretty and that is all required from her. Emraan seems to be going through the notions, including the smooching scenes.
What's not: When you are making a con film, it has to be clever. You have to keep the audiences guessing. Unfortunately here, you guess what the next scene will be. You can predict it. The cons need to come at the viewer fast and furiously but that doesn't happen here. The romance angle between Raja and Ziya does not blend well and acts like road blocks in the film that is already disappointing. Yogi is supposed to be the mastermind here..but Raja keeps doing his own thing, defeating the purpose and buildup to the Master Con.
What to do: Watch the old Natwarlal, starring Amitabh Bachchan
Rating:
out of 5
Reviewed by Sarita A Tanwar, DNA
* Poor
** Average
*** Good
**** Very good
***** Excellent