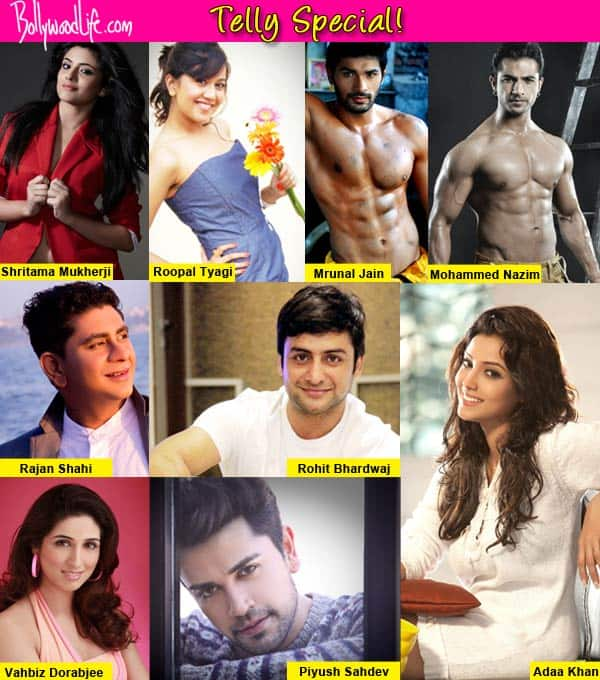 Telly actors are quite excited about Big B's debut television. Read on to know their thoughts
After Anil Kapoor's 24, Amitabh Bachchan announced his debut in the telly industry with his new fiction show – Yudh. We also heard that Jaya Bachchan was coming with a daily soap titled Vasundhara. Amrita Rao has been auditioning for roles on TV. It just doesn't get any better than this, right.
We got in touch with a few telly stars to know what they thought about Big B's debut on Sony TV. Here's what they said:
Rajan Shahi (producer): Amitabh Bachchan is an icon. He is very selective about the roles he chooses and is a fantastic actor. His debut in fiction is most awaited and I'm sure the show will get amazing viewership.
Sudhir Sharma (producer): It's definitely a welcome change for the TV fiction scenario. And Big B's entry shows that TV is becoming bigger and bigger every day. Indirect effect of big stars coming on TV is very positive. There is a possibility of better content and more money in the business now.
Ridwana (producer): Amitabhji has always been a delight for the audiences. He is truly a talented actor, considering the thought and investment the channel has put into it, I am sure it will be a grand success. It is setting the trend in the television industry and hopefully it will be a grand success.
Piyush Sahdev: Amitabh Bachchan's debut in fiction is quite awaited. We have grown up on his films like Deewar, Naseeb and Paa. He is a superstar and it's an honour to be his audience.
Mohammed Nazim: Amitabh Bacchan is a super star who is recognised by a three year old to an eighty year old. He is a blessed superstar. Yudh will rock for sure.
Rohit Bhardwaj: It would be a delight to see Amitabh Bacchan on the small screen. We have seen him in films and as the KBC host. Now he will rock the TV soap space too.
Mrunal Jain: Amitabh Bacchan is a living legend. His TV debut clearly proves that TV has gone really big today. He is unparalleled as an actor and star. He will definitely attract a lot of audiences.
Adaa Khan: Amitabh Bacchan is the Big B of Bollywood and he would be Big B of TV too. TV has gone big by leaps and bounds with his entry.
Shritama Mukherjee: Amitabh Bachchan's debut in Yudh will attract more and more Bollywood folks to turn to TV. This is huge medium as people get to see their favourite stars in the comfort of their homes through TV programs at the press of a button.
Ssharad Malhotraa: Amitabh Bacchan is really big. Every queue of entertainment starts with him. Even at this age, he is superb as an actor and his aura is captivating. Yudh seems to be a promising show. I am really looking forward to watch his show.
Roopal Tyagi: Amitabh Bacchan is a legend. His charisma and larger than life persona is a delight to watch. With KBC, he made history and I hope makes a mark with his debut show too.
Vahbiz Dorabajee: Amitabh Bacchan is an institution and a living legend. Audiences will surely like to see him in a TV show. He created history with KBC. He has a loyal fan base.