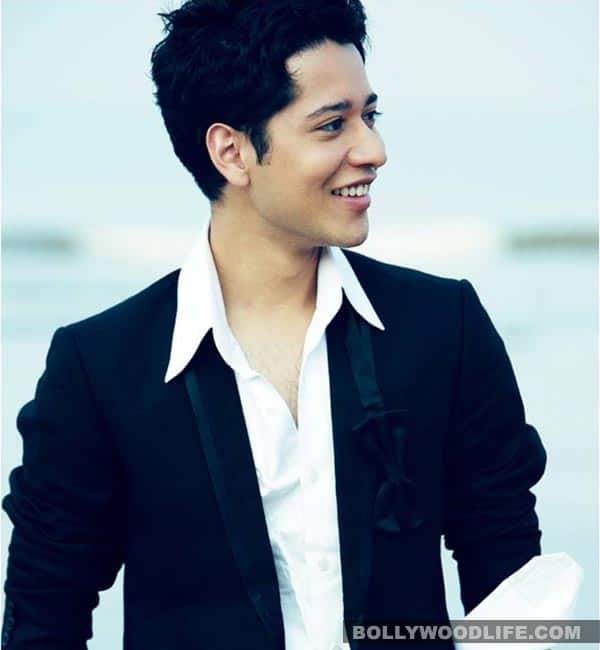 The Udaan actor starts shooting for his next film – called Disco Valley – in October. To talk about this and more, he gets into a freewheeling confab with Bollywoodlife
Rajat Barmecha has been away from the public eye for almost two years now. And he claims that the reason for his disappearance was the dearth of interesting projects. So while some filmmakers stereotyped him big time, there were also a few who believed that he could go beyond the realm of serious and experimental cinema. And when we start chatting with him, we realise that Barmecha is the kind of guy who maintains a fine balance between trusting his gut and using his mind at the same time. And since this aspect of his personality interests us most, we delve deeper to discover more about this young lad…
Tell us something about your role in Disco Valley…
It's completely opposite to what I did and what I was in Udaan. I am not the 17-year-old innocent kid in the movie. It's about two friends who head for a rave party. And while doing so, they get into major trouble. The movie is about how they come out of the mess. My producer rightly describes the movie as a combination of Delhi Belly, Zindagi Na Milegi Dobara and Hangover.
What was your initial reaction when you heard there's a pig in the film?
First, I've never heard of any actor who has acted alongside a pig. The makers are planning to get a trained pig from Australia. So yes, I am super excited. Actors have shared screen space with lions, dogs and horses, but I guess for the first time someone will be working with a pig. And believe me, the portions of the pig in the story are damn hilarious. I am sure the audience would burst out into laughter whenever the pig enters the frame.
You will be trying your hand at comedy for the very first time. Any inhibitions on that front – 'coz it's not easy to make people laugh…
I think in case of comedy half the work is done when the script is good. And thankfully DV has a beautiful story. Well, for the other half, I'll do as much as I can.
Your last movie was in 2010; were you short of offers, or you have simply been choosy?
To be very honest, after I did Udaan, I wasn't exactly showered with offers. But there were a few that came my way and I rejected them point-blank. I was disappointed because the only films that were coming my way were the serious and experimental kind, or very similar to what I did in Udaan.
So do you think Bollywood tends to get stereotypical?
Oh yes, totally! I think when people start aping things, it bombs big time. For example, if Delhi-Belly is a hit, there will be ten other people who want to make the same stuff. And since I belong to a non-filmi background, I wanted to make sure about what I do after Udaan,without getting confused.
We hear that you often take advice from Anurag Kashyap regarding the films you should do…
Ya, I am glad Anurag and Vikramaditya Motwane are there to guide me. And I did ask Anurag about doing Disco Valley. He just told me one thing – that I should take my own decisions, make mistakes and learn from them at the same time.
The last time we spoke, Kareena Kapoor was your dream co-star. Are there any additions to that list?
First let me do a film with Kareena Kapoor, then I will think about everybody else (laughs)!
What are your criteria for selecting a film – since you confessed that you are very choosy…
I should be able to sit for three hours at a stretch and not get bored while reading the script. When I read the script of Udaan, I finished it at one go. But there are times that I read a script and feel extremely sleepy, and that's when I know this is not something I want to do.
Disco Valley is about a rave party. Have you ever been to a rave party?
I have no idea about how a rave party works. But yes, I've heard lots of stories about such shindigs, but never really been to one.
One of the prerequisites for making it big in Bollywood is that you have to be a muscular, beefy hunk. Do you think this might go against you?
No, I don't think so. Right now Ranbir Kapoor is one actor who's in full-on demand. And he's not muscular, but a lean guy. I don't think you have to be huge and hunky these days for being one of the A-listers.
What are the kinds of films you want to keep an arm's length from?
I
think films
that don't have much substance are the kind of films I want to keep a distance from. There are a lot of films these days which do '
faaltu ki bakwaas'
. There are mindless flicks in which a guy meets a girl, they fight and then they patch up in the end. Those are the kind of projects I want to avoid from the bottom of my heart.