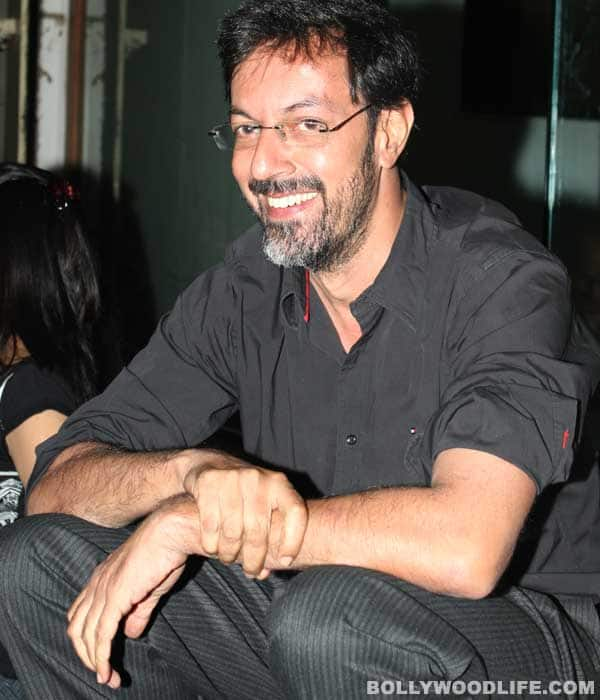 The Fatso director talks about his forthcoming film, his passion for cinema and the changing scenario of Bollywood which gives him hope
He made his presence felt in Farhan Akhtar's debut film, Dil Chahta Hai and since then Rajat Kapoor has made a name for himself as an indie filmmaker churning out niche projects like Mithya and Mixed Doubles that defy existing industry norms. He is excited about the fact that Fatso is finally releasing after being stuck in the cans for three years. The suave filmmaker is glad to act once in a while, but says that directing will always remain his priority.
The Fatso trailer reminded us of Shashanka Ghosh's Quick Gun Murugun…
I was taken aback when few years ago Shashanka shared with me his idea of a film about a guy who dies in the first few scenes. There is a little similarity but, other than that, Fatso is an entirely different project. The ideas are all out there in the universe and you never know who picks them up first. One of the main reasons I worry when my film gets stuck is that if someone else comes up with a similar idea and gets his version released before mine, my brainwave will come across as copied. This is what happened when Raat Gayi Baat Gayi released after Hangover, but the fact is that my film was made before.
Fatso has been in the cans for three years now; what prompted the producer to release it after so long?
I think the main reason is that small budget films are succeeding at the BO because the release of the big budget star-vehicles is being postponed thanks to the IPL. Films like Paan Singh Tomar and Kahaani have paved the way for many indie films and it seems that the producer (Pritish Nandy) thought that it is a good time to release Fatso. I am happy that it will finally hit the theaters.
Don't you think the film might look outdated?
Thankfully no, because the idea is fresh and the story is not set in any particular time zone. What happens in the film could happen in any urban setup anywhere.
Ranvir Shorey is a regular feature in your films; what did you find special about Gul Panag?
Though she is not a trained actor, the camera loves her. She allows the camera to go right into her eyes and look at her soul. It is something about her eyes that sets her apart from the others. I have a friend who does a great job as an actor in theater, but in front of the camera he fails to deliver.
The emerging new faces of Indian cinema are raising the bar for regular commercial pot-boilers. What is your take on that?
The mainstream filmmakers are giving too much credit to the 'indie' if they think that their status is being threatened, but the fact is that each film finds its audience. If all you want to do is to make money, you might as well start a steel plant or some such, because the 'industry' approach to cinema is ruining the quality of the stories being told here and that is not helping better the taste of people.
A good film like Mithya would have reached and appreciated by a wider audience if it had more popular actors?
The script of Mithya had been changing hands for eight years till it finally got made with the ensemble cast that we could put together. The 'stars' didn't understand that it was just as commercial as Don, only using a different idiom. But the biggest mistake is not to make the film, irrespective of its fate… release or no release, box office success or dud. A film that is made for Rs. 40cr. earning Rs. 2cr. is okay, but a Rs. 2cr. film which will make Rs. 2cr. is not considered by the money bags. This logic doesn't go down well with me.
In the recent past lots of small films made money and won critical acclaim, while the big budget films tanked. Is this a sign of the coming times?
No, Indian cinema is definitely not changing, as filmmakers are not really pushing the envelope, which is why we don't see a Felini or Godard emerging from here. It is high time we give an audience to cinema that is more than just entertainment. Recently the only two films that left a mark on me were Anurag Kashyap's Dev.D and a Marathi film, Harishchandrachi Factory.
Three years ago there was a wave of films like Bheja Fry, Oye Lucky! Lucky Oye! and Mithya. They did well at that time, but the last two years saw the return of blockbuster mainstream cinemas like Ready and Bodyguard, so audiences wanted to see that. I feel something is changing again after Kahaani, Paan Singh Tomar, and Vicky Donor. So it's a cycle and I feel the wheels have turned, hopefully. This is the best time to be in films.
What are the other films that might be released soon?
The films that might be released are 10ml Love, I am 24 and Iti Mrinalini. I recently finished shooting my next film, Aankhon Dekhi, in which Sanjay Mishra plays the lead role. A few years ago could you imagine someone would make a film where Sanjay Mishra is playing the lead role? We are living in interesting times. (Smiles)
ALSO READ: Oscar special: Will an Indian film win an Academy Award any time soon?
Gul Panag: There is more to cinema than just love stories