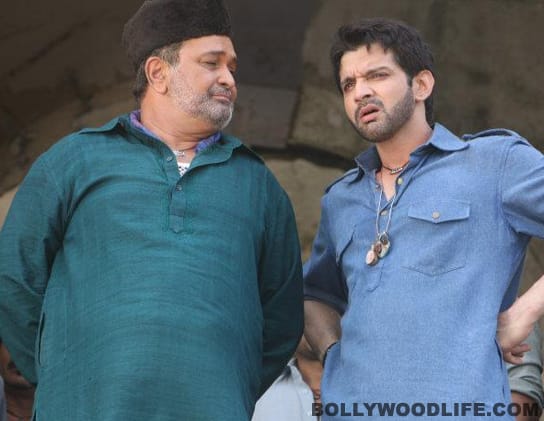 He was first seen in Hrithik Roshan's debut film Kaho Na… Pyaar Hai and will soon make his appearance in Karan Johar's remake of Agneepath. But this young actor has set his eyes on playing the lead role very soon!
It is tough for an outsider to sneak into B-town and have the privilege to not compromise, no matter what. Rajaysh Tondon managed to stick with that stand and had almost said no to the role of Rishi Kapoor's son Mazhar Lala in the Agneepath remake, but finally agreed to do it. He talks about his experiences working with the Roshans, Ramgopal Varma and Dharma Productions and his love for Bollywood's first family, the Kapoors, and for Amitabh Bachchan
Did you always want to be an actor?
Yes, ever since I can remember, I had an actor lurking within me, waiting to explode on to the big screen. Though I am from a royal family, deep down inside I knew I wanted to act and I have been lucky to be with the right people at the right time. As Amitabh Bachchan always says, 'Luck plays an important part in your success and the least you can do is remain grateful and grounded.' I remember running away from home to try my luck as an actor in Mumbai and though it didn't work out back then, I knew this is what I wanted to do.
Kaho Na… Pyaar Hai went on to become a big hit and your work was noticed in it too. But why didn't you cash in on it at the time?
The simple fact is that I am an outsider to Bollywood and I lack the street-smartness required to survive here. Another important thing is that I wanted to be in films; post KNPH, I was offered a lot of roles in television serials, but I chose not to bite the bait, because I was pretty sure about what I wanted to do. Had I taken up the TV projects back then, I would have been one of the richest people in town, with a fancy bungalow and a fleet of cars, but I chose not to compromise. Thankfully I didn't have to worry about my bread and butter and had the liberty to pick and choose the roles I wanted to do.
With your role in Dil Toh Paagal Hai as the manager of Shahrukh Khan's theatre group, everyone assumed that you were part of the Chopra lobby…
As much as the lobby system does exist here, I chose not to be a part of it, as I believe in moving on from playing one character to the other. Frankly, I am not really good at feeding people's egos and trying to please them just for the heck of it. I remember watching Shashanka Ghosh's film, Quick Gun Murugun, and immediately texting him about how much I liked it, but I still made it a point that he did not look at it as false praise and an attempt of mine to bag a role in his next film.
How did you land the role in the Agneepath remake?
When I first got a call from Dharma Productions asking me to do the role, I declined the offer, as I did not have any intention of playing a role that wasn't the lead. After I declined, director Karan Malhotra approached me again and insisted that I play the part. I read the script and was thoroughly impressed by the character. Another factor that influenced my decision was the fact that I really love Rishi Kapoor's body of work. Of course people remember Raj Kumar Santosh's Damini for Sunny Deol's Dhaai kilo ka haath, but I loved the way Rishi Kapoor portrayed the character of Meenakshi Sheshadri's husband with such restraint and finesse.
Given the fact that I am not doing as many films as I would like to do, the easiest thing to do would have been to jump at a film offered to me, a film produced by one of Bollywood's biggest production houses, Dharma Productions. But I chose to take my time. The most important reason for me signing on the dotted line was that I connected with the director and his vision of his film. Karan Malhotra loves Hindi films, much more than I do. And he also had a very clear vision about his version of the cult film – which Amitabh Bachchan's Agneepath was.
Another reason for me to do the film was Priyanka Chopra. I have been a huge fan of hers and I was hoping and praying that I could do a few scenes with her. I must be one of the very few people who noticed her acting in Ashutosh Gowariker's What's Your Rashee?; one of the characters that Priyanka plays in the film, that of a naïve teen with braces, impressed me so much that I wanted to touch her feet! As an actor I am very confident and can hold my ground even if I am pitted against the best of the lot, but that one role played by Priyanka made me envious.
Unfortunately I don't have any scene with Priyanka in the Agneepath remake, but I was really hoping that I would get an opportunity to share screen space with her. Still, I am happy that I got a significant role in a film that stars Rishi Kapoor and Om Puri, two actors whose work I admire so much. A landmark moment for me while doing this film was when Rishi Kapoor, in his typical Punjabi style, told me that I am a good actor and should be seen in films more often. Such a compliment coming from an actor that I adore so much! It all seemed worth the effort.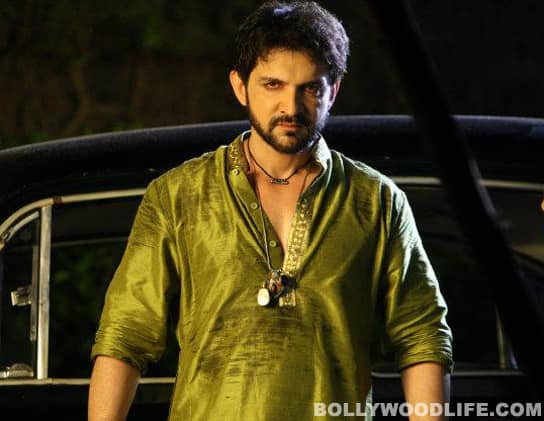 Your role as the stoned gangster Gadgil in Ramgopal Varma's Company was noticed. So why didn't you work with him after the Abhishek Bachchan-Antara Mali-starrer Naach?
RGV is one filmmaker who doesn't waste time in socialising and making small talk. I have the utmost regard for him as a director, especially because he gave me the freedom to decipher, prepare and portray the characters I played in Company and Naach the way I felt like. After acting in his films, I realised that he gives his actors the space to do what they feel is best. The best part is that he notices every move by his actors, irrespective of the fact that they may not be playing the most important roles. When RGV cast me in Company, he had not seen me play the manager in Kaho Na… Pyaar Hai. He couldn't believe his eyes when he saw me in my regular handsome, clean-shaven, chocolate-boy avatar post my act in Company.
Is this the best time to be a part of Bollywood, especially if you are not directly related to those who are in the thick of things?
This is definitely an opportune time for those who have nothing to do with anyone who is even remotely connected to the powers-that-be. New faces, new ideas and new filmmakers are getting a chance. This, given the fact that Bollywood is still a very family owned space where outsiders like me have to make difficult choices. The best part is that every film gets its due – be it Dabangg, Bodyguard, Udaan or Tere Bin Laden. The entire gamut has been taken care of. People who love Salman Khan get their dose of entertainment and those who seek meaningful films get what they want. Of course, that doesn't change the fact that the lucky few, like Salman and Shahrukh, dominate the industry, irrespective of any strong logic or quality content.
Of the current lot, I think Aamir Khan is the 'completest' film personality, as he has his fingers on the pulse of what would work, why and how to balance it. For a Taare Zameen Par' he has a Delhi Belly on his filmography, and that says a lot about him. Big, medium and small budget films are being made and that in itself is no mean feat for an industry governed by the star system and film families. Shahrukh Khan is the Rupert Murdoch of actors in Bollywood and the way he has climbed the charts is inspirational, but that doesn't take away from the fact that Salman Khan has become the be-all–and-end-all of Hindi films – anything he does is lapped up by his fans and his films, irrespective of critics, have been the highest grossing.
What do you think of the new actors who have taken Bollywood by storm?
Ranbir Kapoor is here to stay and that is because of his choice of films. He may have got a dream debut, but after that the choices that he has made have been spectacular. Imran Khan could be an equally good actor, but the films Ranbir has picked and the conviction with which he has played every role makes me envious. Belonging to a film family might get you your first film, but thereon you are on your own. The same can be said about Saif Ali Khan – he might have had it easier when he started off, but he had to prove his mettle, by doing the films that he did. Being a 'nawab' is easier than finding takers for your work – that can only be earned. There is no easy way to sneak in just because of your lineage!