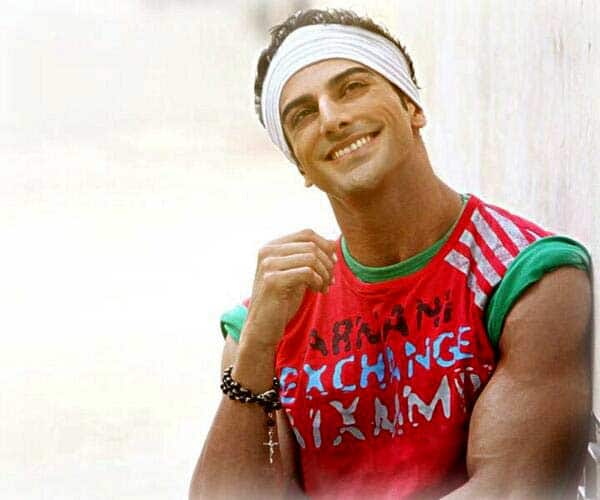 The beefy looking actor may have become a star, but his thirst to learn more, his humility and the desire to do his best takes your heart
Rajbeer Singh aka Hatim from the Adventures of Hatim talks about his role, how he bagged it, his plans for the future and his marriage plans. His look in the show is quite beefy; the actor tells us how he managed to keep fit and his toughest scenes in the show.
How did you bag the role of Hatim?
I had auditioned for this role which Nikhil Sinha liked a lot. Then we had a look test, which the channel liked and approved; that's how I bagged the role.
Have you seen any of the other representations of Hatim – the movies or the serials?
Actually, I have been divided between my sports and studies for long and never really never had time for television so haven't seen the TV show on Hatim before this. I saw a couple of movies. However, I had heard a lot about the Hatim movie and the show, but until I got this role I never really went into it.
How do you maintain your body?
I have to maintain a very strict diet. I do a lot of cardio. I keep away from carbs, junk food, and fat. I avoid it as much as I can. Have a high protein diet, especially non-veg.
How was it working with Pooja Banerjee?
Pooja is an experienced actor. She has done several shows before Hatim. I am newcomer; she explained a lot of TV acting. Frankly, I learn from all of them. It's a new zone for me.
How does it feel working in television?
I have been doing theatre since ages. In theatre you rule the stage. In film and TV, you have to control your body language. You cannot move too freely. Everything is very subtle there.
Does working in television give you time to do anything else?
We work for about 18 to 20 hours; I sleep for two hours and work out for three… That's life in the television industry. There is no time for anything else.
What were you doing before Hatim?
I was doing a movie called Club Dancer. As soon as I finished shooting that, I got the offer to play Hatim.
You were doing movies, why did you jump into television? Normally people go the other way…
A lot of friends asked me the same thing. But when they began seeing the show, their perception changed. I had faith in Nikhil Sinha. He has made a show like Devon Ke Dev Mahadev… look where it has reached now. The graphics, direction and the things he told me convinced me. It is nothing less than a big budget Hindi movie. A lot of people have even compared it to Hollywood. So I am glad to be a part of this project.
What was the toughest scene in the show?
My entry scene I guess. The fight sequence seems very real. We did a proper shot there; we got bruised, bled and hurt ourselves. Every punch felt very real. I am a body builder but not a fighter exactly. I had the temperament of a fighter but my body wasn't that conditioned for fights. It was a task for me.
So what's your relationship status?
I am single for now.
When do you plan to marry?
I am already married to my work right now.