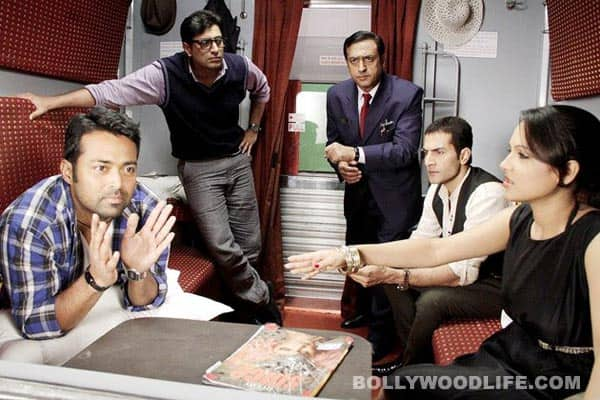 The new song from the upcoming suspense thriller is a huge disappointment
Rajdhani Express starring Leander Paes will hit the theatre screens on January 4, 2013. Directed by Ashok Kohli, the film fails to pique our curiosity despite being a suspense thriller. And adding to the list of gripes is the new song Koi Umeed, which is the kind of composition you won't feel like hearing for the second time. 2012 has been such a delight when it comes to the music scene, from Cocktail to Barfi!, we have being overdosing on some amazingly cool compositions. But Koi umeed sticks out like a sore thumb 'coz of its mediocrity.
The track, of course, gives a fair idea about the storyline, with Leander Paes occasionally hamming and at times bringing his impassive side to the fore, Jimmy Shergill galvanising his grey cells into action as a cop and Priyanshu Chatterjee (of Tum Bin fame) trying to get all comical.
 We suggest, give this song a miss, it's not worth it!