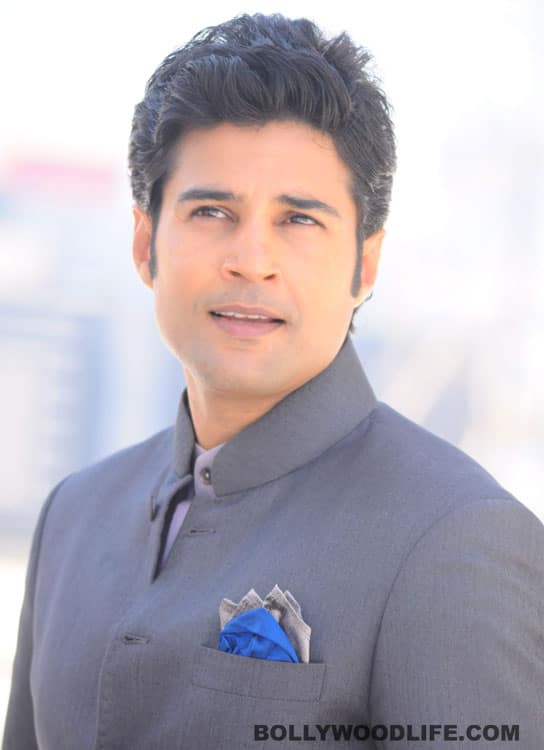 The actor, who is set to return to the big screen after two years with Shaitan, gets candid about his marriage and wife Manjiri Kamtikar
After a few weeks of SMSing, Rajeev Khandelwal finally manages to take time out for a chit-chat. I land up at his suburban office. Dressed in shirt and jeans, the Aamir actor looks relaxed and content. It should be the marital bliss effect.
This February Rajeev married his girlfriend of three years, Manjiri Kamtikar. And he seems to love every moment of it. Except for having to live with the fact that now he has to share his bedroom…and, "Earlier everything in my house was spic and span as I am a cleanliness freak but now everything is messy, especially in my room. I look at my cupboard and I look at her (wife) cupboard, of course she has 10 times more clothes than I do. She takes one and puts it back and takes out another. But she is the way she is and that makes it beautiful," he says lovingly.
Rajeev points out that, that's the only change. He reveals that he can still behave like a bachelor, to an extent. "I still look at women even when Manjiri is around and say 'she is so hot'. I still feel the same for women. I still want to take every woman out. I just don't do it because I am married," he smiles.
Marriage certainly has made the actor's life happier but his film career, despite a great start hasn't taken off. A couple of his films, Peter Gaya Kaam Se and Sanjay Leela Bhansali's Chenab Gandhi got shelved. I figure that has not dampened his spirits or aspirations. This year Rajeev has four 'extremely different' films – Shaitan, Soundtrack, Will You Marry Me? and Raakh. At last there's some action, I point out. He disagrees, "Every year it's been very eventful for me, trust me. It's just that for the public it is going to be eventful now. For me, it's just like the last year and as good as the last to last year. I am a very happy man. I shot for my films. There were other things – I got engaged. I got married this year. I am travelling and have been doing things I want to do."
He continues further on that thought, "It's a funny part, being in this industry, others think about your life more than you. I feel blessed that there people who think about me. It makes me feel good. But I don't want to propel my career in any zone. I like making every penny I make. I like slogging for it. I don't want my film to become a super duper hit and suddenly I become the next superstar. Then it'll be difficult for me to step out and everything will be under the microscope. Right now, I can do everything I want to do. Be it driving around or a trip to Himachal. I was picking up vegetables and stuff for my house. Of course, you meet people but I am not worried that they will click my photos and give it to the media. Living life like a commoner is the most beautiful thing you can do. Trust me. That gives me happiness."