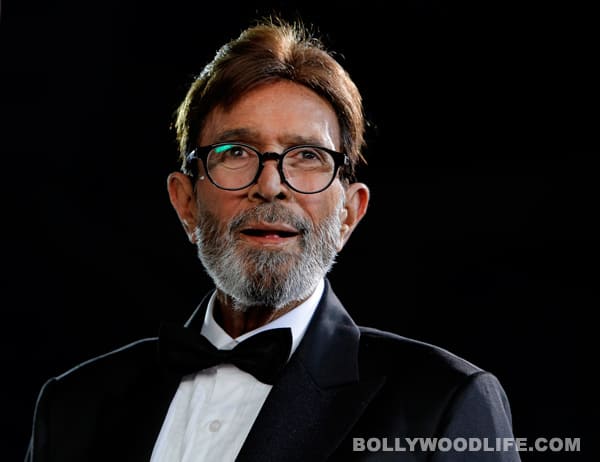 Estranged wife Dimple and two daughters are lifting his spirits as the erstwhile superstar recuperates at home
Rajesh Khanna shocked his fans with his recent television commercial. And it had nothing to do with the ad's concept. The original superstar, who was tagged as a 'phenomenon' in his heyday, looked thin and wan in the advertisement. While all of us were aware that he had been facing several health issues, it took an ad for everyone to realise how serious the situation actually is. Thankfully, Rajesh has his family helping him in his time of need.
We've heard that Rajesh's estranged wife Dimple and his two daughters – Twinkle and Rinke – are taking good care of him. Rajesh is hardly eating anything, we hear, but he has refused to go to the hospital. Dimple visits him every day at his bungalow and stays for hours on end to ensure that he gets the medical attention he needs. Twinkle is in the third trimester of her pregnancy, so it is difficult for her to be there all the time, but she does meet her dad whenever she can. Twinkle's husband Akshay Kumar too is a regular visitor. Rinke is currently based in Kolkata, but she'll be in Mumbai in the next couple of days to care for her father. We can only pray that their efforts bear fruit and Rajesh is back on his feet soon.