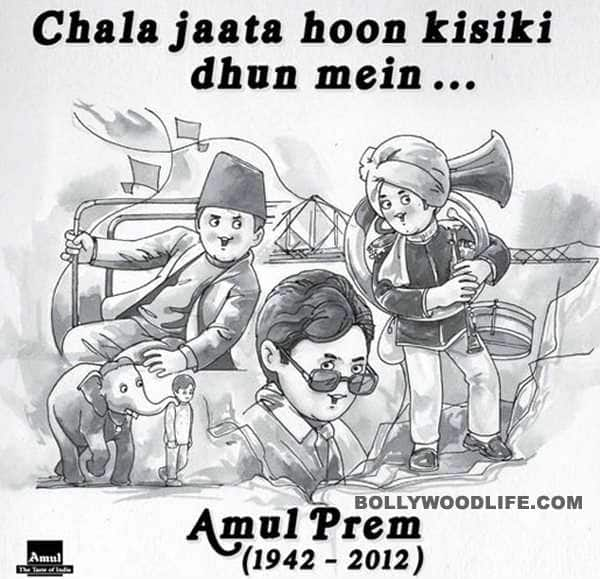 The dairy products giant was quick to pay tribute to the late superstar who passed away on July 18
Chala jaata hoon kisiki dhun mein – screams Amul's new ad hoarding, with the tagline of 'Amul Prem (1942-2012)'. Of course, it's a tribute to one of the nation's most beloved heartthrobs who passed away on July 18: Rajesh Khanna. But with all due respect to the legend, this time Amul's ad didn't quite ring the right bell in our hearts. Probably 'cos it's paying homage and can't be wacky, but it certainly could've been more romantic – as a more fitting tribute to the superstar who made every gesture a declaration of love.
The song Chala jaata hoon… is from the 1972 film Mere Jeevan Saathi and the words 'Amul Prem' are a play on Khanna's hit film Amar Prem. The image is a black and white collage of the actor's hit films Aradhana, Haathi Mere Saathi, Andaz and Sacha Jhoota. Do take a look and let us know if you like the billboard and its concept.