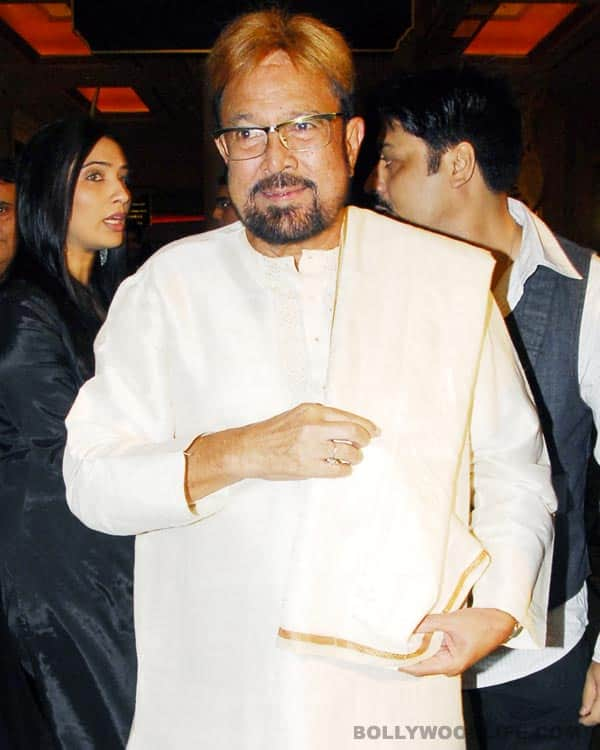 Late superstar's final film will first be shown to the actor's family members before being screened for the press
Rajesh Khanna died in July 2012 after prolonged illness and a liver infection, and after he had wrapped up most of the shooting for Riyasat.
"I am going to show Kakaji's (Rajesh Khanna's) last film to his family members first. It's worth a watch and I am sure they will love the film. I'm planning to show his last film to his family members including Dimple Kapadia, Akshay Kumar, Twinkle Khanna and Rinki Khanna," Ashok Tyagi said in an interview.
The film is in its post-production stage as of now and Rajesh Khanna features in a prominent role in it. "I will send Kakaji's family members an official invitation for an exclusive trial show of his last film. I also want the press to watch the film before it hits the theatres. I am quite confident about this film," said Tyagi, who has decided to release the movie Dec 28, a day before the actor's 70th birth anniversary.
Ashok says the promotions of the film will start from December itself. "I don't want to hurry up just to meet the deadline. I am going to do my best. Since its Kakaji's last film, I don't want to keep any stone unturned and want to make this film a memorable one," he said.
Riyasat also features Gauri Kulkarni, Aryan Vaid, Aryeman Ramsay and Raza Murad.