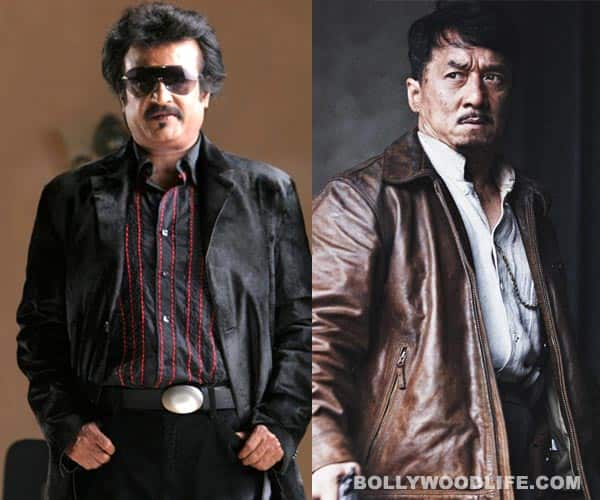 Two of the highest paid stars in Asia have joined hands for a South movie
A while ago there was buzz that Rajinikanth and Jackie Chan will be seen in a South movie, to be directed by Shankar and produced by V Ravichandran. All fans of the two action heroes waited with bated breath, but it's been a long while and there has been no confirmation…until now.
Finally, it's time to pop the corks of your champagne bottles, peeps, 'coz Rajini sir and Mr Chan have signed on the dotted line. Yay! But there's a teeny-tiny change. The movie is not being produced by V Ravichandran, but by AR Murugadoss. And it's being directed by K Balachander. Whoa!
What's more, sneaky birdies chirp that it will be an out and out action flick on the lines of Shanghai Noon. And flaunting their moves – together – on the bada parda will be Rajinikanth and Jackie Chan.
Could the news get better? CLICK TO READ THE TRUTH!