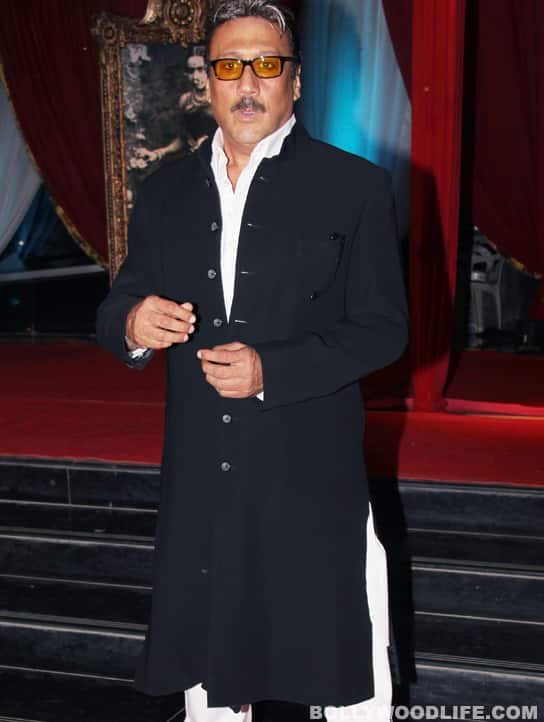 Jackie Shroff has confirmed he is playing main villain in Rajinikanth's new film
It's old news that Bollywood actor Jackie Shroff is starring in Rajinikanth's next biggie, Kochadaiyaan. But it's definitely news that Jackie does not have a minuscule role in the film, but that of the main villain!
Jackie has confirmed this today to a daily, and also revealed that the name of his character is Raja. The actor, who has begun working in south Indian films only recently, is very happy with his role. And who wouldn't be? Not always does one get a chance to work with the Superstar, the god of films in the south – Rajinikanth! And not every day do you get a main role in the Boss' film. Jackie will be fighting Rajini sir in Kochadaiyaan and there will be a lot of stunts.
We just hope that Jackie does not get the same treatment meted out to Arjun Rampal in RA.One by Shahrukh Khan. After all, Arjun was the main villain in RA.One, after whom the film was named, but he was hardly seen on screen! But then, that's Shahrukh and this is Rajinikanth. Mind it!