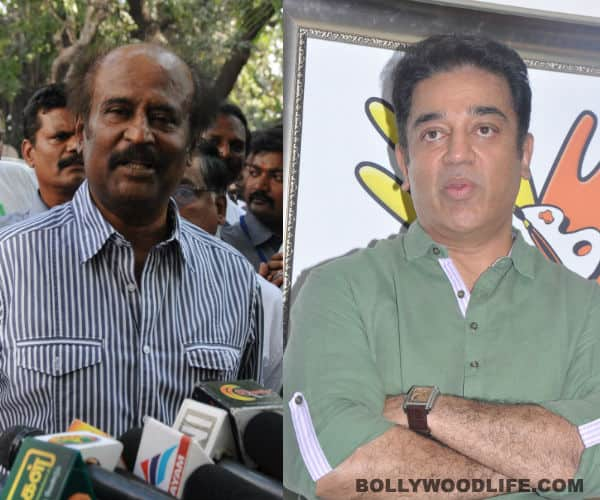 Cineswami tells us about the changing equations and trends in the film industry and how he hopes Bollywood soon follows Mollywood
The massed ranks of the Tamil film industry, led by Rajinikanth, is observing a fast today to protest against the imposition of a 12.5 percent service tax by the central government. Meanwhile, Rajinikanth's friend and colleague Kamal Haasan has other things to worry about. Vishwaroopam, his Rs 90 crore epic is due to release on January 11 and thanks to the star's insistence on releasing the film on Direct To Home television services one day prior to release, theatre owners are up in arms, and, if Kamal is to be believed, literally so.
"I have been receiving threats that the film will be pirated and electricity supply to the theatres which have decided to telecast it will be suspended. Since these are against the law, I preferred to lodge a complaint with Additional Director General of Police (Law and Order)," says Haasan.
Several theatre owner associations have decided not to screen Vishwaroopam, saying that their screens are otherwise engaged with new releases like Kanna Laddu Thinna Aasaya and Alex Pandian and hit holdovers including Pizza, Thuppakki and Naduvula Konjam Pakkatha Kaanom. Kamal though insists that Vishwaroopam will be released across 390 screens. The real losers in this standoff are Kamal fans.
Meanwhile, no relationship remains sour for long in Bollywood. Anurag Kashyap had refused to direct a film for Karan Johar's Dharma Productions not so long ago. Though there may have been some egos bruised in the process, the unthinkable has happened. The duo is coming together finally, as co-producers under Kashyap's Phantom Films banner. The film will be Vinil Mathew's directorial debut. Vinil is the advertising whiz kid who made the successful coffee commercial featuring Deepika Padukone and Johar. Shooting begins in April. The cast will most likely comprise newcomers, as that seems to be both Karan's and Anurag's trip these days.
Meanwhile Anurag's regular cinematographer Rajeev Ravi's directorial debut Annayum Rasoolum released on Friday to mixed reviews but full houses. The film is pretty enough to look at and boasts of many tender moments but at three hours, it's just way too long. That doesn't seem to be deterring the paying public who are happy paying top rupee to watch a film, or indeed any films starring relative newcomers. A leading Kerala distributor told Cineswami on condition of anonymity: "First day, first show tickets for films starring the former megastars Mohan Lal and Mamootty are freely available these days as the Kerala public is tired of them. They look old and ridiculous trying to romance heroines 40 years younger than them. People want youth and freshness and that's why these new, independent films are working. Not everybody is a Rajinikanth, who can romance a girl less than half his age convincingly."
Bravo, Kerala audiences. Hope Bollywood follows suit.