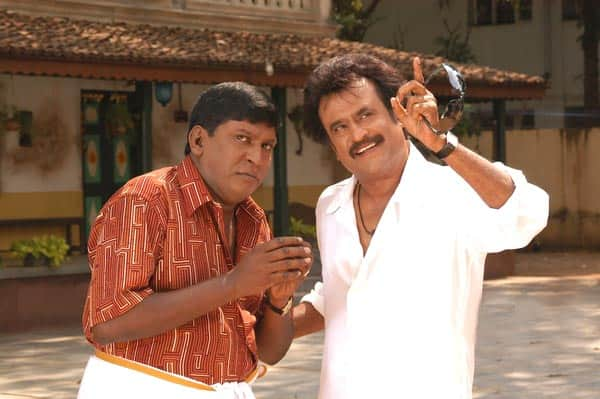 The superstar has decided to put aside differences with the star comedian and is ready to feature in a film with him. Read on to get the full story…
After a hiatus of nearly six years, the remarkable duo of superstar Rajinikanth and star comedian Vadivelu is back to entertain us in the Thalaiva's next flick Lingaa. Directed by KS Ravikumar, Lingaa also stars Anushka Shetty, Sonakshi Sinha and the reigning comedy king Santhanam.
Rajini and Vadivelu shared great chemistry onscreen in P.Vasu's Chandramukhi which created many memorable comic sequences. The duo was last seen together in Kuselan in 2008. So what was the reason behind the rift between the two stars?
If you jog your brain cells, Vadivelu apparently made a bitter remark on the Rajinikanth during Tamil Nadu Assembly elections in 2011. Vadivelu's comment did not go down well with the superstar who decided to distance himself from the big-mouthed comedian.
As Vadivelu is trying to salvage his position in Kollywood, the Thalaiva, known for his big heart, has decided to put aside the differences and has patched up with Vadivelu. Now that's a noble gesture from the superstar, don't you think? We are eagerly waiting to see the hit jodi of Rajini-Vadivelu in KS Ravikumar's next Lingaa.