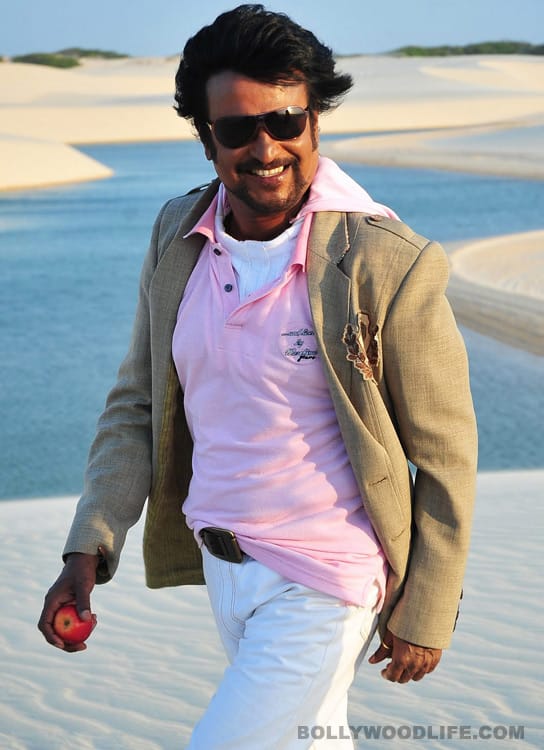 There are boys, there are men and then there are legends. And the legends, too, have idols. One man the legends look up to for inspiration and motivation is Superstar Rajinikanth
He has turned atheists into believers just by flicking his hair back into place. He is every woman's fantasy and radiates machismo like no one else can. From humble beginnings he has risen to being a global phenomenon in a tale of epic proportions. Cinema may be larger than life, but Rajinikanth is larger than any cinema. His films are received with such awe and reverence that any self respecting God would get a complex. And every move that Rajini makes becomes a part of legend!
To celebrate his life, his work and his myth-like presence, BollywoodLife brings you 'Rajinisms', a new daily feature. In it we will give you a glimpse into what people say about Rajinikanth, in witty, funny, clever one-liners that are flying about in cyberspace. And if you can think of any new ones, do tell us – we will include your contributions in our column and give you credit. So come on, tell us your favourite Rajinisms and join this fun club!
Here are a few Rajinisms sent by our readers:
Contrary to popular belief, Rajinikanth cannot fly. He just jumps and chooses when to come down. – Abbas
Some magicians can walk on water, Rajinikanth can swim through land. – Abbas
Once Rajinikanth taught a kid how to open a door without ringing the doorbell. Today that child is known as CID inspector Daya. – Arpit Rathi
Once Rajinikanth lost his wallet. Since then the world has been facing recession. – Nikhil