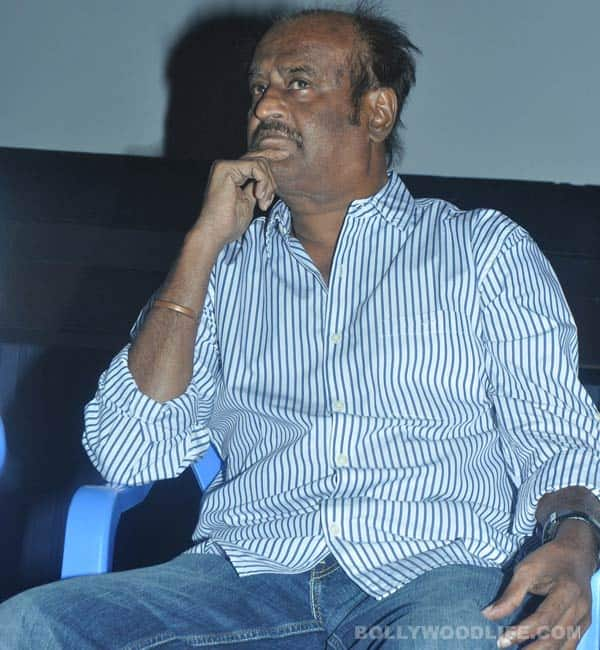 skip advertisement
Yes, Thalaiva as he is commonly known is indeed scared of someone, we hear
We, like you, are excited for Rajinikanth's Kochadaiiyaan. But the film has been delayed for so long now that we have lost the count of the number of release dates for the film. The last we heard was that the film is slated for release on May 9. Initially, Kochadaiiyaan was supposed to release on May 1. Well, what could be the reason for postponing the release by a week?
Was it really something technical? Actually, we hear that this time around Rajinikanth's Kochadaiiyaan wasn't postponed coz of anything related to the film but coz the filmmakers didn't want any competition from The Amazing Spider-Man 2. Yes, you read it right! The Southern superstar who can defy anything was scared of a Hollywood superhero due to which his film's release date was postponed.
Well, well. We can't imagine Rajinikanth being scared of any superhero really. After all, we're sure you have heard about Rajinikanth-Spiderman jokes, haven't you? If you haven't, here are some. Once Spiderman, Superman and Batman visited Rajinikanth's house together… It was teacher's day. LOL! Rajinikanth and Superman had once arm wrestled and the loser had to wear his underwear over his pants. We all know who won! It was even worse for Spiderman, he had to wear his underwear over his head.
Now considering that Rajinikanth's Kochadiiyaan was delayed coz of Spiderman, we wonder what new jokes will be going viral soon. Let's wait and watch!