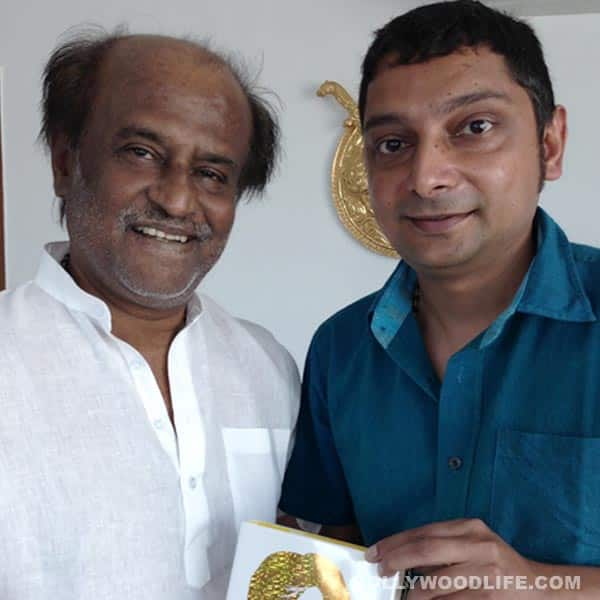 The author of Rajinikanth: The Definitive Biography shares his experience of writing the book and his interactions with Superstar, and wonders why the Padma Bhushan awardee has not yet won the coveted National Film Award. Excerpts from an interview with journalist and writer Naman Ramachandran
You had a unique marketing strategy for your book on social networking site Facebook. How effective was it?
Penguin (the publishers) created an innovative Facebook game called Find Rajini where players had to answer questions related to Rajinikanth in several stages. The winner would get a copy of the book. This is a historic first in the Indian publishing industry as nobody else had thought of using social media in this way before. More than 10 lakh people have played the game so far and it has created massive awareness about the book.
You call it The Definitive Biography. How different is your book from other material on Rajini?
My book couldn't be more different from the other material on Rajini. Two of the books available are management texts. There is a work of fiction with exaggerated half truths that Rajini himself dislikes, and there is a memoir of one director's experiences on three Rajini movies. Therefore mine is the only biography on Superstar. I begin with his birth and end with Kochadaiyaan and cover everything else comprehensively in between.
What were the most shocking and the funniest revelations about the actor that you found out while researching for the book?
Shocking is a strong word, but I was surprised to find out that he gives away half his income to charity. The funniest revelation was that he is afraid of snakes, yet he has been on screen with snakes in film after film!
Are you a Rajinikanth fan? Be honest! 🙂
Of course! Since the age of 5, when we went to watch Kamal Haasan in 16 Vayathinile and my takeaway from the film was 'what a villain'! Rajini as Parattai the villain stole the show.
Superstar himself praised your writing in the biography. Was it satisfying to know that he liked it? Any special compliment/s?
It was indeed very gratifying that Superstar loved the book. In fact, when we met recently, his first words were – "What a book you have written!". He went on to praise the scope of the book and the depth of research.
What was your approach while writing the book? The style and structure you had in mind?
I explored many approaches until I finally arrived at a straightforward chronological narrative. That was the best way to trace the inspirational rags to riches story of his life and his growth. I also realised that just talking about him and his films wouldn't work. I had to contextualise. I had to place him in the milieu he was born in and then later worked in. So, you'll find a history of Tamil cinema, Kannada cinema, the Dravidian movement, Hindi cinema and many other aspects of life in the 20th century that shaped Rajinikanth the man and the actor.
Which are your fave Rajini movies?
Baashha, Padayappa, Gayatri, Enthiran/Robot and Aarilirundhu Arubathu Varai.
What do you think is the secret to Rajini's humility and success?
The fact that he always thinks of himself as a simple human being first. He is fond of saying that you can't take all your wealth and trappings with you when you eventually go to the great studio in the sky and operates on that philosophy.
Do you think another actor can emulate Superstar and create something similar to the Rajini phenomenon?
Not a chance in hell. Rajinikanth is one of a kind. They broke the mould when they made him.
What's left for Rajinikanth to achieve?
A National Award for best actor. His mentor K Balachander hopes and dreams that he'll win it one day and I do too. All his contemporaries like Mammootty, Mohanlal and Amitabh Bachchan have won it, and I'm waiting for the day when Rajinikanth collects his award from the President of India.