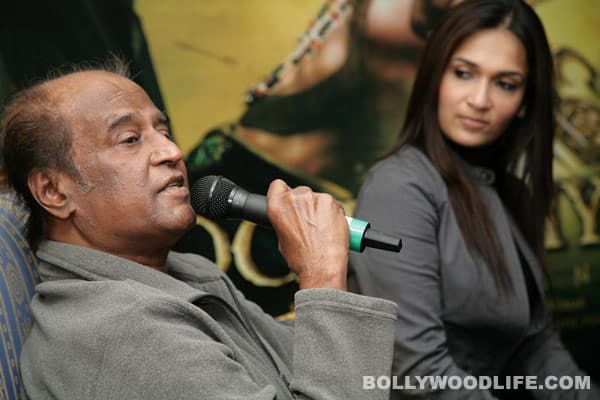 A superstar and a proud father
Rajinikanth is a superstar, a superhero, a quintessential style icon. But did you know that the South Indian superstar is proud and loving father too? Recently, Rajini sent a special message to congratulate his daughter Soundarya Rajinikanth, as she won the NDTV Indian of the year award for Technical Innovation in a film, sweet na?
In the video message, the megastar stated that after seeing his latest film Kochadaiiyan which marks directorial debut of daughter Soundarya, he felt really proud of her. He said, "My heartfelt thanks to Eros International and Mediaone Dr Murali for giving me an opportunity to work as a hero in the India's first photo realistic motion capture film Kochadaiiyan. And I don't know what to say about my daughter Soundarya who directed this picture. I saw the picture. After seeing the picture, I told her ' Soundarya I am proud of you and definitely the nation will be proud of you.' Congrats. Thank You."
Rajinikanth was missing from the awards, but with this message he certainly made his presence felt. Soundarya was accompanied by her mother Latha Rajnikanth  to the award function and NDTV Youth Icon of the year, Ranbir Kapoor presented the award to the Kochadaiiyan director.
Watch Rajinikanth's special message for daughter Soundarya Ashwin…
[flv image= "http://st1.bollywoodlife.com/wp-content/uploads/2014/05/rajnikanth-soundarya1804122.jpg"]http://st1.bollywoodlife.com/wp-content/uploads/2014/05/rajinikath-says-thanx.flv[/flv]