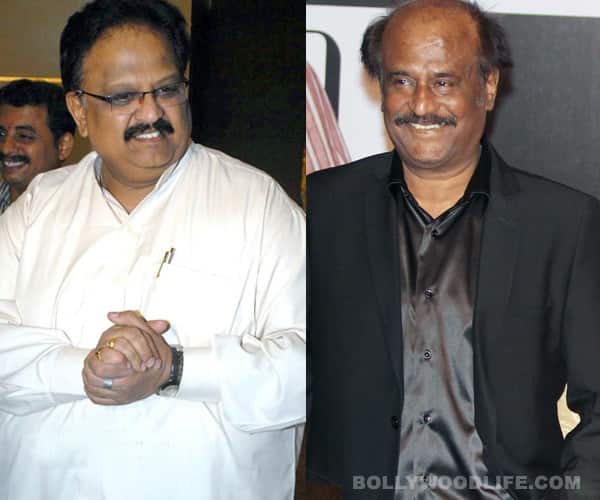 The legendary South Indian playback singer who recently sang the Chennai Express title song for Shahrukh Khan, will next be heard singing a colossal track – Medhuvaaga thaan for the South Superstar for India's first photorealistic 3D film
S P Balasubramaniam in ways has been a lucky mascot for Rajinikanth, delivering multiple foot-tapping numbers for the cinema icon. Director Soundarya Rajnikanth Ashwin was keen to present her father in a way that would help millions of his fans across the globe connect to the Robot star in a way that was familiar to them.
Keeping with the tradition, Soundarya approached Balasubramaniam to lend his voice for the track that introduces Rajinikanth as Kochadaiiyaan. The song also features Sadhna Sargam for the voice of Shobna. The music has been composed by Academy Award Winner AR Rahman, which insiders suggests, is a magnum opus. The legendary singer's collaboration with Rahman in Kochadaiiyaan is further testament to the string of successes they have shared earlier with tracks such as Roja which marked the music maestro's debut film.
"The introduction of Rajini Sir in Kochadaiiyaan is an epic moment for the film and we required the correct musical backing and vocals to further emphasise the grandiosity my father's performance brings. There wasn't a better voice than that of Mr Balasubramaniam. The track is incredible and sets the tone of the film."
After garnering almost 3 million views for its teaser trailer in a matter of only a few days, Kochadaiiyaan is set to blaze a trail globally in cutting-edge photorealistic performance capture technology, as it transcends the technological capabilities of Hollywood masterpieces Avatar, Tin Tin and Beowulf.
Rajinikanth is cast as the archetypal superhero in the epic dramatisation of good versus evil. He performs a dual role with Deepika Padukone being paired opposite the younger Rajinikanth along with Jackie Shroff and R. Sarathkumar for a global, Pan-Indian cinematic treat.
Mediaone Global Entertainment Limited & Eros International's Kochadaiiyaan – The Legend will release worldwide in December 2013.