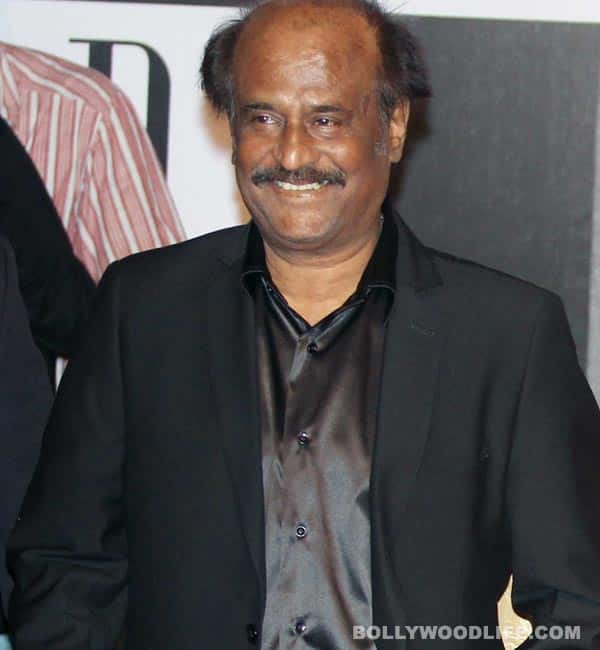 The superstar will be partnering with the Oscar winning composer for his daughter Soundarya's film Kochadaiyaan
He has fought a hundred baddies at a time, split a bullet in half, made a midget dance and done a tandav on the head of a ten-headed robot snake! So clearly, there is little that superstar Rajinikanth hasn't done onscreen that is humanly or superhumanly possible. Now all that's left for him is to sing a Hindi song…and he is soon going to tick that one off from his list too!
For his daughter Soundarya's latest film Kochadaiyaan, which co-stars Deepika Padukone, Rajini will be crooning to Oscar winning composer AR Rahman's tunes.Though Rajini has had playback singing experience before in Tamil, he has never crooned in a Hindi film, if you discount the funny little chorus that he sang in Chaalbaaz!
Interestingly, this new song is going to be something very personal to the superstar considering it is based on philosophies that Rajinikanth lives by. Well, now you really can't say that there's nothing that Rajini-can't do! Wink, wink!