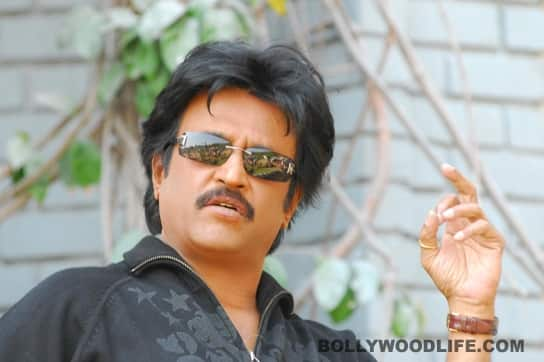 Katrina Kaif, Sarath Kumar and Sneha join the list of actor's in Rajinikanth's latest film
The Superstar's Kochadaiyaan continues to be in the news. After we heard about the strong possibility of our Katrina Kaif joining the cast, now come some confirmed tidings. Tamil powerhouse Sarath Kumar is all set to play a pivotal role in Thalaivar's next outing. He will play Rajini's brother-in-law. He'll essay the role of Sneha's husband, a role that the Superstar thought he was apt for after watching his tremendous performance in the Mammootty-starrer Pazhassi Raja. Incidentally, the film will be Sneha's last as she's set to retire from the arclights after making her relationship with actor Prasanna public.
The wave of cross-industry remakes continues and the latest candidate is Abhinay Deo's Delhi Belly that's all set to get Tamil and Telugu versions. R Kannan, who is no stranger to remakes having done Jab We Met in Tamil as Kanden Kathalai, will direct both versions. Naga Chaitanya will star in the Telugu iteration while Jayam Ravi will star in Tamil. Alas, the colourful language that was such an integral part of Delhi Belly will be absent from the southern versions thanks to a misperception that audiences are conservative there.
Meanwhile, Ram Gopal Varma is all set to roll with the Ab Tak Chappan sequel. Thankfully, he won't be directing it himself. Sahil Saple was initially supposed to direct but he exited the project after a falling out with Ramu. So now, leading man Nana Patekar will double up as director. It may be recalled that the only film Nana has directed so far, 1991's Prahaar, also saw a similar scenario where the original director was booted out to make way for the Patekar.
The late, revered Satyadev Dubey's soul must be smiling in heaven. He was directing a Marathi film at the time of his death, a film version of Chandrashekhar Phansalkar's play Ram Naam Satya Hai. The poignant story deals with an old age hospice that's on the verge of being taken over by an unscrupulous builder. Now, Dubey's friends and associates including Sonali Kulkarni, Makarand Deshpande, Akash Khurana, Shishir Sharma, Suhas Joshi and Ashish Mehta have pooled resources to complete the film and make the doyen's last dream a reality.
If it's winter, it must be Gere time. Richard Gere, the silver haired Hollywood star and one time public smoocher of Shilpa Shetty is back in India. This time however, it appears that he is taking time off from his usual Buddhist activities, socialising and China bashing to actually act in an Indian film. The film is Nila Madhab Panda's pan-world issue-based drama, as yet untitled. Panda, of course, made the winning I Am Kalam that starred the smart as a button kid Harsh Mayar ,who won a National Award for the film. Mayar will be in the new film as well and the latest grist for the rumour mills is that Will Smith might also put in an appearance. And why not, as India appears to be the latest hot destination for Hollywood.