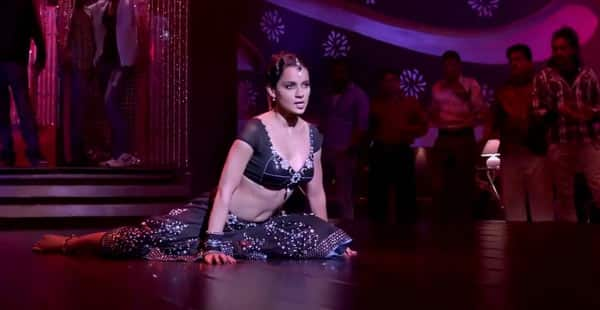 Watch this mujra number and tell us if Kangy looks hot or boringly realistic
Vishwas Patil's Rajjo, starring Kangna Ranaut is based on the life of a prostitute. And here is the classical mujra number from the movie. Sung by Bela Shende, this song is not just another Bollywood cum item number as the makers want to retain the real feel of courtesan and their lives.
We weren't impressed with the trailer and were hoping the makers of the film had something good in store for us. But after watching Julmi re julmi song, we feel let down once again. And now, even Kaleja hai haazir tries too hard to be classical. Tell us if this number looks like a authentic mujra or simply bores you in its attempt to be realistic.
Produced by Four Pillars Entertainment, Rajjo stars Kangna Ranaut, Paras Arora, Prakash Raj, Mahesh Manjrekar and Jaya Prada. The film will release on November 15.