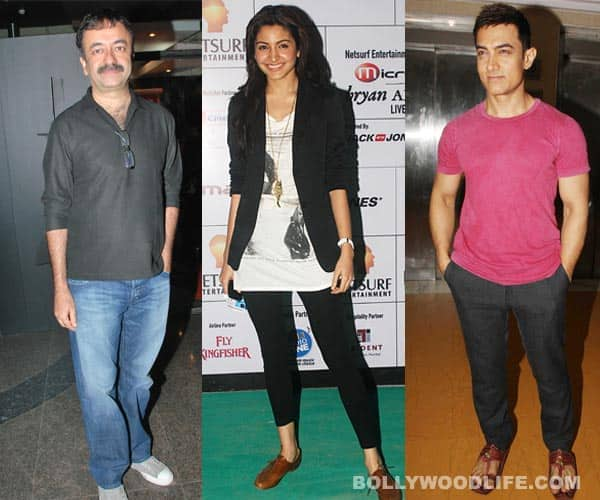 And we mean that quite literally! This one is headed to parts of the world not seen too often in B-town productions
Filmmaker Rajkumar Hirani has started pre-production work on his next project Peekay, starring Aamir Khan and Anushka Sharma. While he brought the chaos of Mumbai and picturesque landscape of Ladakh to life in the Munnabhai series and 3 Idiots respectively, the writer-director-producer will set his fourth film in Hungary, we are told.
Are you wondering why Hirani, who so far has explored Indian terrain for his movies, wants to travel across the seven seas to shoot his next movie? According to our birdie buddy, "It offers chameleon-like architecture that be easily passed off as any international city – Paris, Rome, London or even New York."
Remember Sanjay Leela Bhansali extensively shot his epic love story Hum Dil De Chuke Sanam in Budapest (Hungarian capital), but passed it off as an Italian city?
The second reason for Hirani's logic is that shooting the film on foreign shores helps Mr Moneybags, the producers who are pumping in the moolah for the big project. "Filming in Hungary has advantages, such as low labour cost and tax incentives for foreign filmmakers," says our feathered friend.
As long as Hirani ensures his masterpiece entertains, as it always does, we don't care if it's shot in Budapest or Belgaum. 'Coz we Indians only want entertainment!