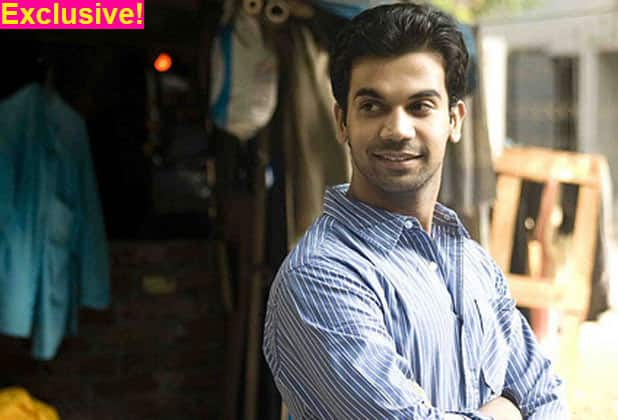 CityLights starring Rajkummar Rao and Patralekhaa releases this Friday. The actor says he is not aware of his star status
Rajkummar Rao and girlfriend Patralekhaa along with director Hansal Mehta and producer Mahesh Bhatt have been promoting the film for quite a while now. As the film is on the verge of release, Rajkummar tells Bollywoodlife about acting as a passion, his star status, marriage plans with co-star and girlfriend Patralekhaa and about the film he has signed with the Sholay director Ramesh Sippy.
With the success of Shahid and a National award in your kitty, do you feel like a star now?
Honestly I don't know what a star is or if I am a star or not. However, I know one thing that I have come here to act and do performance driven roles and that's what I have been doing and will continue doing so in the future as well.
So you're not an actor who believes in marketing oneself.
See I am an actor first and I strongly believe in the purity of the craft. Of course celebs have to market themselves and have a PR and that's there but I don't want to involve myself much into politics and keep a tab on everyone. I am happy being myself and concentrating on my work.
Has people's attitude from the industry changed towards you post winning the National award?
I think this tag of National award has been attached to me. If I won't change I am sure people around me will also not change. Also, I haven't really met everyone from the industry, whoever I know are still the same and are very happy with my success. They feel equally excited about the National award as much as I do.
Your film CityLights is about a villager who comes to a city with dreams and ambitions and so have you who did not have a god father in the industry. Were you able to identify with the role?
I think there are a few similarities between me and my character Deepak. Both came to the city with big dreams. In fact there is a sequence in the film where my character is going door to door asking for work and the same has been the case with me. When I came to Mumbai I met possibly everyone whom I thought could get me work. However, there is one contrast that when I came to Mumbai I had my family to support me while for Deepak there is no one to support him. It's an absolutely lone battle for him.
How did you prepare for the role?
My character is from Rajasthan. So to understand the essence of the character Patralekhaa and I went to Rajasthan for three weeks. We did our own research and were trying to get the accent right. We were spending a lot of time with the local people there. Moreover, I lost some weight, grew my moustache, and pierced my ears. Also, we did our own shopping with the costume designers. However, I believe the main process starts from within. So that's mainly what I keep in mind while I am working on a film.
Was it an exhaustive role?
Absolutely, it has drained me out completely. It has been one of the most challenging part of my career by far. The journey and the struggle of my character is very hard and I was myself going through it. So I was living with Deepak every day hence emotionally I was completely drained.
Is your character similar to the original film, Metro Manila?
No I haven't seen the original film so I have no idea about the similarities.
You're roles in films like Ragini MMS and Talaash have been very small and despite that, you've been noticed. What do you think has worked for you?
I think my energy. Mainly because all my energy has always been focused on my craft. Honestly, I wasn't really looking anywhere else, but just for an opportunity to explore myself as an actor and to improve with every film. So I think that has worked for me.
You're roles either in Shahid or CityLights have been quite unconventional. Are you open to masala films?
Absolutely, I don't mind doing any kind of roles. I want to explore myself as an actor and wouldn't want to restrict to any particular genre. Though if ever I get this masala film script it should really excite me as an actor and should also match my sensibilities and if that's there then I am very open to it.
You're dating Patralekha. How did you guys meet?
We met at FTII (Film and Television Institute of India). I was a pass out from there and had gone back again for a project and even Patralekhaa was there. So that's where we met.
So when do you guys plan to tie the knot?
I haven't actually thought about it as yet.
Ramesh Sippy offered you a film, how does that feel?
It's too early to talk about it but yes it feels great. I feel I am going to be a part of history. The film is a romantic comedy. After Sholay I will get a chance to work with him so it feels great.
What other films are you working on currently?
Right now we just finished shooting Dolly Ki Doli. Then there is Humari Adhuri Kahaani (Vishesh Films), then Revolution 2020 with Raj Kumar Gupta and then there is Sippy Saab's film.