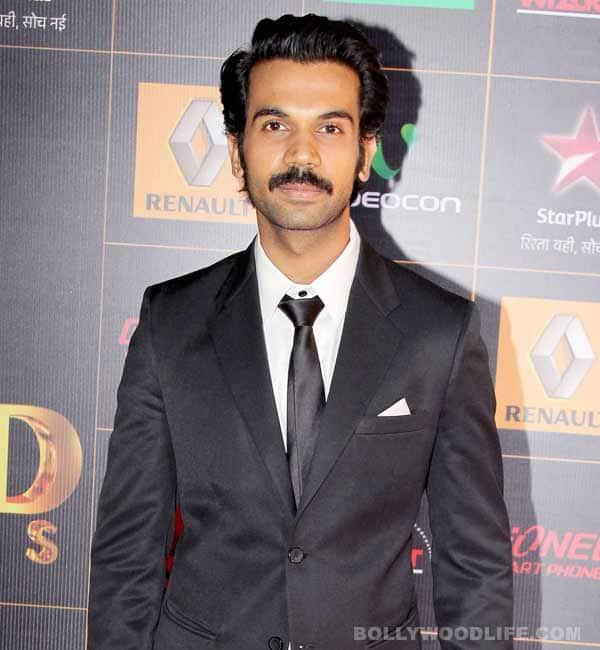 Once known as Raj Kumar, the Kai Po Che actor is a busy man these days. He has been shooting for one film and is starting the next without a break. From on-location, the Haryana born actor talks about Queen and Citylights…
Tell us about your characters in the films…
In Citylights I am playing the character of a guy who comes from Rajasthan to Mumbai for a better life and then, how his life pans out. That is what the story is about. It's a Hansal Mehta film – I have previously done Shahid with Hansal. In Queen I play a typical Delhi boy who falls in love with a girl and would do anything to get her. Finally he gets her and they start dating and they think that they should get married. The guy then goes to London for further studies and later comes back – lots of things happen in between. In the middle the girl also goes all alone for her own honeymoon, which makes the situation even funnier.
Your director Hansal Mehta filed a RTI a few days ago asking why big movies are being let off easily by the CBFC while small budgeted movies are suffering. What is your take on that?
I am completely with Hansal on this. He has done the right thing. I don't want to take any names, but there are so many films that have violent scenes, kissing scenes and love-making scenes and they are let off with a U/A or a U certificate. Shahid did not have anything of that sort and still got an A certificate. It creates a lot of problems even in the satellite rights.
So does that bother you ever? You pick a film that has some real hardcore content, but you know that it might get stuck with the CBFC…
No, no, no. Never. I don't ever think about what will happen. If I like the script and if the role is challenging enough for me, I sign on for the movie. I don't take into consideration whether it would get stuck in the end or not. I enjoy the process of filmmaking. Even if I am not doing anything on the sets, I just love being there to watch a film get made.
You changed your name some time ago…
All my film credits have Raj Kumar, but I don't know why people always used to add Yadav or Rao with my name. Finally I decided that I should fix it at something and Rao was the only official surname that I could have. Rao and Yadav are the same surname in Haryana. I still had to finalise something and thus Rajkummar Rao.
Tell us a bit about your journey from Haryana to being an actor in films…
I always wanted to be an actor, right from my childhood. Since school I have been in love with films and I always was inspired by them. Then during graduation I got into theatre in Delhi. Then FTII's acting course started and I joined and spent two and a half years there. In 2008 I came to Mumbai and started struggling, meeting people, showing them my showreel and all, and finally I got Love Sex aur Dhokha.
You have been constantly working with directors who have an art film approach. Would you want to do a full-on commercial masala film? Have you got offers like that?
Yeah, I have nothing against masala films. I would definitely want to work with filmmakers like Karan Johar and all. They are really fantastic filmmakers. I keep getting loads of scripts and I like many of them as well. I have been offered loads of commercial films and I am now looking forward to them also. After Citylights I am doing a film called Dolly Ki Doli, which is an out an out commercial film.
You were doing a film called NH10 and we heard that as soon as Anushka Sharma came in as a producer, you were chucked out. Is that true?
All of that is a rumour. Yes, I was to do the film, but it got delayed a lot and it was not possible for me to shoot Citylights in Mumbai and NH10 in Delhi at the same time. Thus I had to quit one film. Anushka is a great girl and a great actor and I am sure she would never do that to anybody. Neil Nitin Mukesh is doing NH10 now and they have already started shooting for it and I wish them all the best.
How does the future look?
I am looking forward to Queen a lot as I have seen the final film and it has come out superb. Then I have Citylights coming in May and then I would start shooting for Dolly Ki Doli. Once I am done with that, I have a couple more projects that I would be starting this year. I am looking forward to working with more and more directors—newcomers or established names.