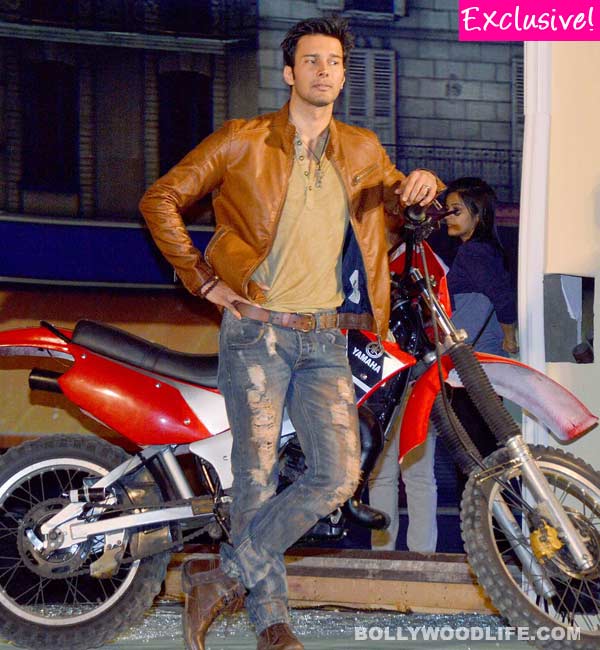 EXCLUSIVE: He has the chocolate boy look, but the actor says that for him it's all mind over matter
Rajneesh Duggal took a break from his movies to this dangerous show. He believes mind can overcome every fear, and we don't doubt it. The actor talks about his mantra to overcome his fear, the weakest contender in the competition and why he doesn't think doing TV is a step down in his career.
What are you looking forward to in Khatron Ke Khiladi 5?
I think it's the excitement of looking forward to a new task every day.
Is there any stunt that you would personally back out from if you have the option?
No I do not think I will back out from any stunt, no matter what.
What is your biggest fear?
I fear snakes, lizards and all the crawly creepies; not insects.
You've done stunts in your films; do you think KKK 5 will be anything different?
Of course, I can take a retake there; in KKK 5 I won't have that option. I will have to perform stunts in a limited time, so this will definitely be tougher.
In movies, what is the toughest stunt you've done?
Well I have done some crazy stuff. The toughest I believe was when I once had to jump from one to the other one while it was being driven at full speed.
Have you ever used a body double for your stunts?
No I have never done that. Oh wait… I used a body double once to break a glass.
What motivated you to do this show?
I think the adrenalin rush and the timing this show came to me was perfect. I have always wanted to be a part of it.
What are you doing post Khatron Ke Khiladi 5?
After this show, I will be back shooting for my upcoming film Hotel 2 it is a remake of 1981 film called Hotel. It is a supernatural thriller. And two films that I've already shot for will be gearing up for release by May.
You were doing Bollywood, isn't TV a step down for you?
I don't think it's a step down. I don't think a show where you are coming with your own name is a problem. If was doing a daily soap, people would begin to identify me as the character not as Rajneesh. This show doesn't take me away from the movies I am doing.
What is your biggest strength?
I think my biggest strength is my mind. It's my strongest muscle with which I can overcome anything.
What's your mantra?
My mantra is to keep mind over matter. Then you have the regular mantras to recite as well.
Who is your biggest competition?
My own fear is my competition.
Who do you think is the weakest contender?
I wouldn't really know. It depends on the task and the circumstances. Everyone has a fear when they face it that will make them the weakest one in that stunt.
How have you been preparing for this show?
I have been working on both my physical and mental growth and stability.