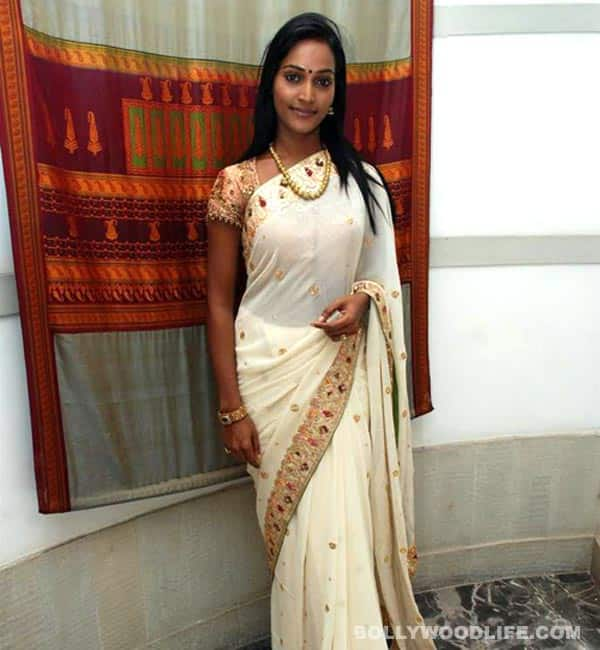 Saat Phere fame Rajshree Thakur, who is making a comeback to the small screen after three years, says her motto is to do prominent characters that suit here personality
Best known for playing dusky Saloni in Saat Phere, which was Rajshree Thakur's debut on the small screen, she will now be seen as Jeevantha Bai (Maharana Pratap's mother) in Sony's upcoming show Bharat Ka Veer Putra – Maharan Pratap. "I would like to do a variety of roles but it should suit my personality. I would not do something which I don't like," said she.
Rajshree, who is making a comeback after three years, has always been fascinated by historical stories, "It's a historical character and I always wanted to do something like this. I am making a comeback and it's a role I always had a fascination for." she said.
"After Saat Phere I had decided that I will do something strong and prominent. And this role came my way, so, it feels great," she added. The 31-year-old actor feels that both the characters – Saloni and Jeevantha Bai are a bit similar to each other as 'both of them are strong women'. "It's not just a motherly role, but it's also about a woman," "Maharana Pratap's father married 19 times after Jeevantha Bai. So you will see much more than a mother – how she feels after her husband gets married 19 more times and how she is solely responsible for Maharana Pratap, etc. So it's a very strong character like Saloni." she added.
Talking about her co-actor Faisal Khan (Maharana Pratap), she appreciated his hard work and said "there are a lot of things that I can learn from him". She knew Faisal as the Dance India Dance winner, but when he started reading his lines during a mock shoot, Rajshree was totally amazed. She said "Nobody would say that he is doing it for the first time. He is very hard working. He is very talkative, he talks a lot and asks a lot of questions. If something is missing in a scene, be it in costumes or the sets, he will immediately point it out, and he is very concerned. He just gets into the scene." she concluded.
Bharat Ka Veer Putra – Maharana Pratap will air from 27th May Mon-Thurs at 10pm on Sony Entertainment Channel.