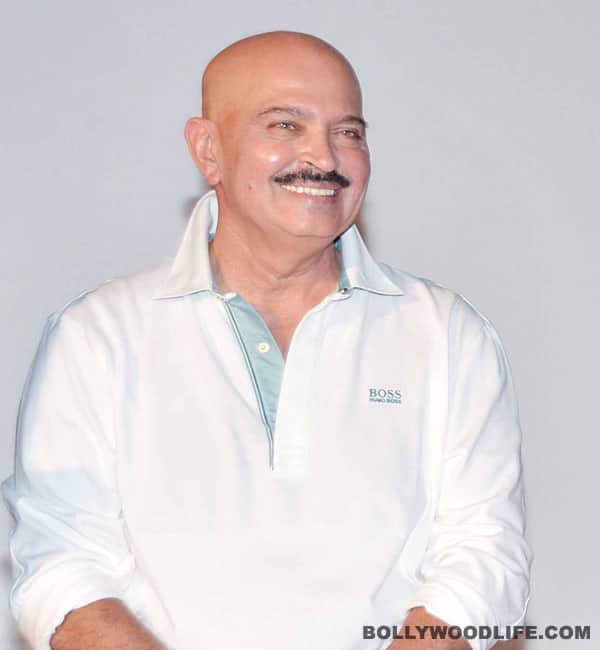 As Hrithik Roshan's papa celebrates his 64th birthday today, we take a look at what's in store for the visionary producer-director and whether his Diwali offering – Krrish 3 will break all the previous box-office records…
Born on September 6, 1949, Rakesh Roshan has had a tremendous inning in Bollywood. He's probably the only producer-director with such an unbeatable success ratio. The maverick filmmaker introduced the sci-fi genre in Bollywood with Koi Mil Gaya and raised the bar with Krrish starring his laadla beta Hrithik Roshan in the lead role.
A well known quirk of the honey-eyed director is that he is superstitious about the letter 'K' and every single film that he has produced and directed starts its name with it! Although it will be a super busy 64th year for the veteran director, he sinks into the new installment of the Krrish franchise – Krrish 3 releasing this Diwali and is pinning all hopes on his ambitious sci-fi creation.
"Krrish 3 is poised to redefine the dynamics of film business in India. While the VFX, stylised action etc will provide the novelty value to a huge chunk of the Indian movie going audience (which is still not heavily exposed to Hollywood films), the backbone of the film is bound to be the way Rakeshji handles the emotional graph of the film – which has always been his trump card! It's a film for everybody," informs exhibitor-distributor Akshaye Rathi.
"Here's hoping that Krrish 3 breaks the records made by Chennai Express, Dhoom 3 breaks the records that Krrish 3 will make and next year Kick will bypass the ones Dhoom 3 makes, Happy New Year will go even beyond those and so on! It's about time our filmmakers went beyond the Rs 100 crore benchmark (which now seems silly) and continue to raise the bar for film business and it's great to see a man in his 60s doing it!"
Numerologist Bhavikk Sangghvi predicts, "Rakesh Roshan's big Diwali offering Krrish 3 will break all previous box-office records of other films and create history in terms of net collections. Move over Rs 100 crore club; this one will enter Rs 200 crore plus league and set new benchmark at the ticket window. The year 2013 which is adding up to number 6 is anyway proving best for number 6 people, places, dates, names, etc. and fortunately Rakeshji fits in to this bill."
Well, we wish Rakesh Roshan good health, lots more success and a whole lot of luck! Don't forget to send in your wishes BollywoodLifers!