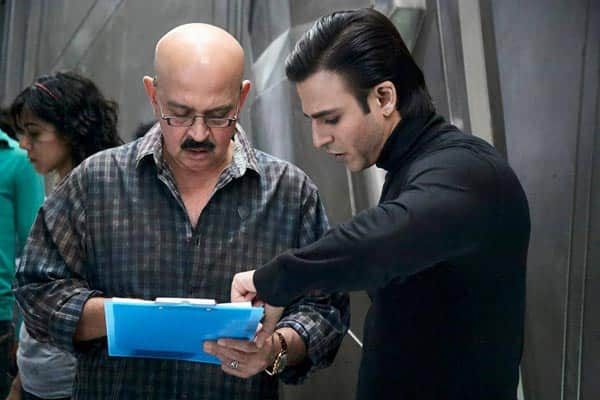 There is nothing more fulfilling than achieving your dream. And Rakesh Roshan was ecstatic when he completed his superhero sci-fi movie Krrish 3, which has got an impressive opening in the theatres
Released on Friday, Krrish 3 stars Hrithik Roshan, Vivek Oberoi, Priyanka Chopra and Kangna Ranaut and it is the third film in the popular superhero franchise.
"The film that I had envisioned, I completed that, I completed my dream. I feel very victorious. It's up to the audience now, what they say," said the 64-year-old at a special screening of the film.
Rakesh also revealed the reason behind keeping most of elements of the film secret during promotions. "I did not want to show anything that is in the film before the release, I wanted to hide the film and the elements in the promo. I only wanted to tell the audience that the film is coming. So when they come to watch the film, they do not know what is in it," he said.
Krrish 3 stars Hrithik in the title role, while Vivek plays a negative role in the film.
ALSO READ: Krrish 3 movie review