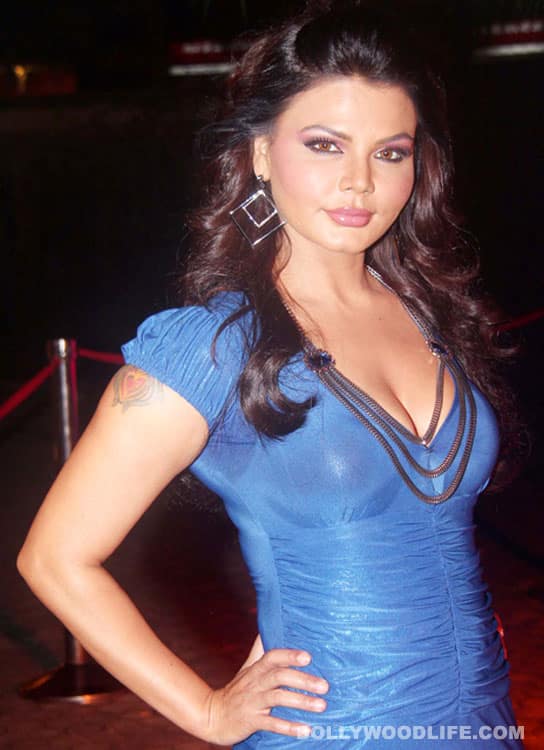 Rakhi Sawant takes a dig at the coveted jodi of B-town!
Rakhi Sawant is well known for her audacity – be it comparing Veena Malik to Saddam Hussain or accusing Katrina Kaif of copying her moves. And we're definitely not complaining about the cheeky quotient of her remarks. But her recent comment about a certain B-town couple actually had even us shaking our heads and wondering if she has truly lost it. Here's what she said, "Agent Vinod's children are almost as old as his girlfriend." OMG! No points for guessing who are 'Agent Vinod' and his 'girlfriend' in real life – Saif Ali Khan and Kareena Kapoor, of course! Bebo must've turned beetroot red on hearing that comment, right? But we bet Rakhi doesn't care, not even a bit.
What's more, motor-mouth Rakhi even went on to say that Kareena looked better with Shahid Kapoor. Ouch! Now isn't that going a li'l too far, dear Rakhi? Even for you?