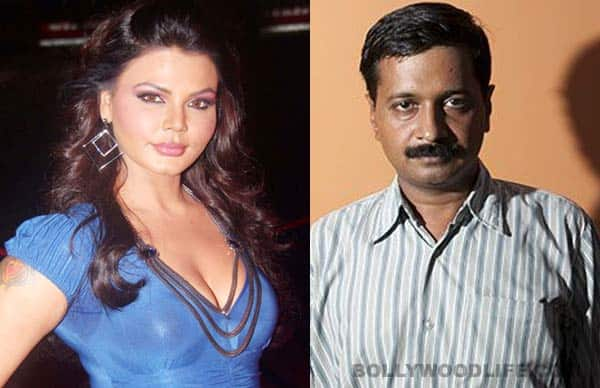 The queen of controversies opened her motor mouth once gain, to shoot some really eyebrow raising statements!
Rakhi Sawant has once gain opened her BIG mouth after Shiv Sena president Uddhav Thackeray compared AAP ( Aam Aadmi Party) to an item girl and also said, that Rakhi Sawant can govern better than Kejriwal in his party's mouthpiece Saamna.
Immediately after that controversial statement was made, Rakhi decided to jump on the bandwagon with her tongue and unleashed her Rakhism. She went called Delhi Chief Minister, Kejriwal an item boy.
Rakhi maintained that as per her view Kejriwal is as an "item boy and if she ever had to do an item song with Kejriwal, she would like to dance on the popular Bollywood song Babuji zara dheere chalo, bijli khadi yaha bijli khadi from the movie Dum.
We don't know what Rakhi was trying to say, but what we do know for sure is that Kejriwal has certainly made his opponents dance to the tunes of some really colorful item numbers, with his incredible popularity and amazing fan following, that can put both Rakhi and a certain Thackrey to shame!