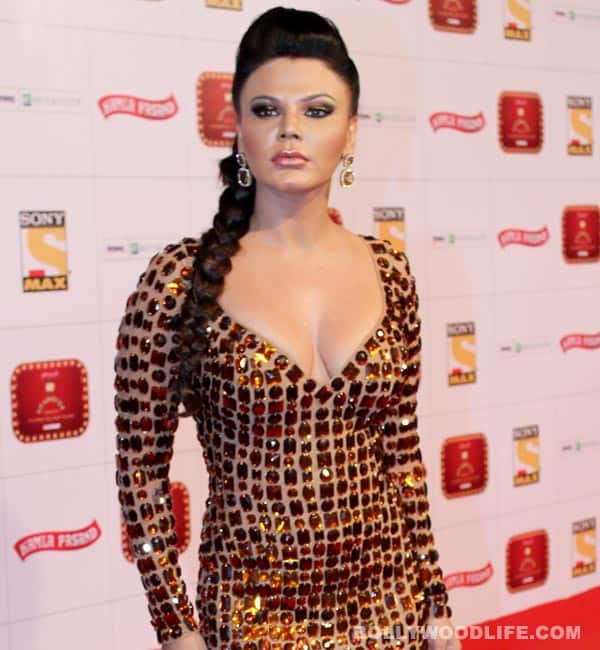 Come to think of it, the boisterous item girl may actually bring about changes in the industry if she becomes part of the trade body
The controversial item girl has done it again. She has managed to surprise us with her moves…and not her latkas and jhatkas onscreen. Rakhi Sawant has taken time out from spewing venom about her B-town colleagues and fantasising about going to jail instead of Sanjay Dutt, to actually contest an election of a Bollywood trade body!
Yes, the actor-TV host has confirmed that she took part in the Cine and Television Artistes' Association (CINTAA) elections for 2013, and that she is now getting ready for her speech at her first meeting on Thursday with the members. Ah…what will she speak about?
The motormouth that she is, wethinks Rakhi will mince no words in voicing the concerns of film and TV actors and suggesting changes in CINTAA processes. But will she actually be able to help artistes and make the association more useful for the industry?
Trust us, if that goes well, we can see Rakhi vying for the censor board seat or something more 'worthy' of her abilities. But considering the fact that the CBFC is a government body under the I&B Ministry, that's highly unlikely. What's likely is a career in politics for Rakhi if she manages to wow the CINTAA members. Is this retirement planning, Ms Sawant?