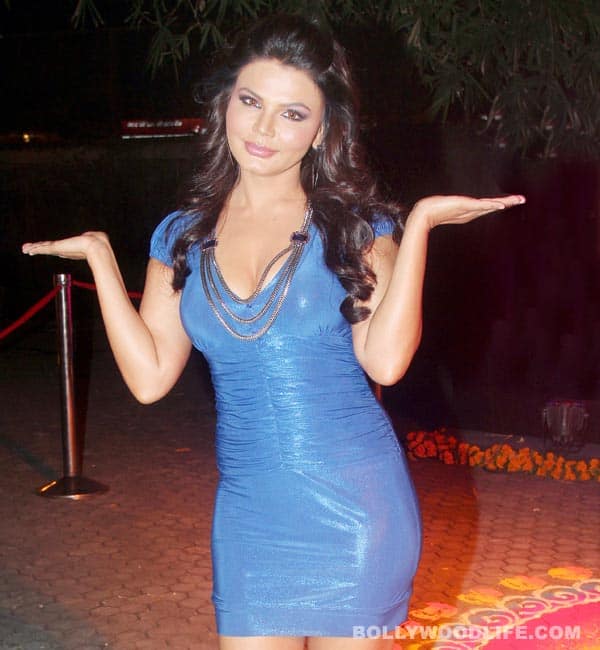 The actor turned politician still owes the decorator the specified amount.Read on to know the whole story…
The actor-dancer-politician got the walls of her house redone for Ganesh Chaturthi last year but conveniently forgot to pay the worker his dues Rakhi Sawant, who was recently seen distributing sewing machines to helpless women from an NGO (Awaz Foundation) so that they can be independent, has been avoiding paying her dues to Samad Ansari – a small time local contractor handling home décors.
Apparently, Samad had redone the walls and the flooring of Rakhi's house last year on short notice. But it's been over a year and he still hasn't received his full payment. "I had taken a loan on my house to do Rakhi's work. I assumed that considering she is a celebrity, she will pay my dues on time. In fact, she told me 'Mazdoor ko uski mazdoori uska pasine sookhne se pehle mil jaana chahiye' (A worker should get his payment even before his sweat dries.) She paid me Rs. 20, 000 and completely forgot about the remaining Rs 50,000. After finishing her work, when I went to ask for the remaining amount, I was told that she has gone for a shoot. I went to her shoot location; I was then told that she is out of town. I have been chasing her for over a year for my money. She doesn't take my calls, nor am I allowed near her home. In such a situation, I just don't know what else to do," said Samad.
Samad, who has previously worked for Shah Rukh Khan and Shekhar Suman, claims that he has never faced such a problem with anyone else. "I have worked for celebrities before, but no one tried to dupe me. In fact, Shekharji gave me my payment upfront as soon as I finished the work in his house."
Samad is still waiting to at least talk to Ms Sawant and clear the matter once and for all, only if the actor could just pick up his call.