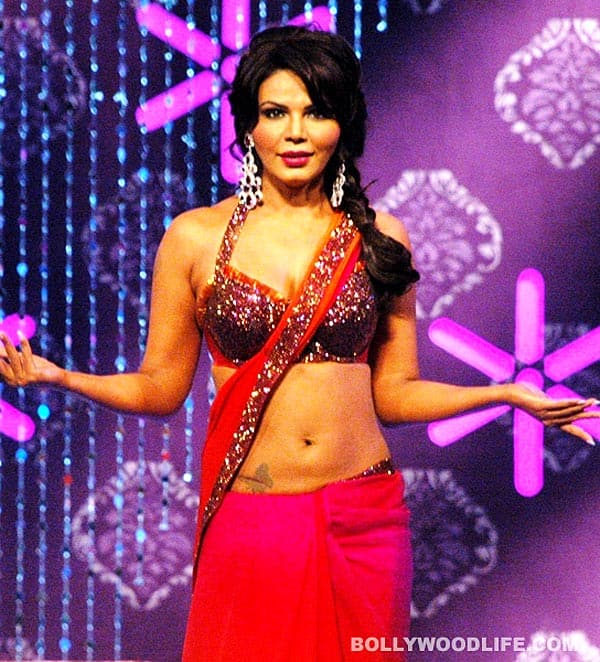 Motor-mouth Sawant promises to deliver hotter and bolder scenes in the Bengali remake of The Dirty Picture
Rakhi Sawant has got the biggest excuse ever to open her bigggg mouth and brag about her 'dirty' role in an upcoming film. After all, the queen of item songs has been selected to play the lead role in the Bengali remake of The Dirty Picture. With that news coming in we can assure you the picture is going to be the dirtiest possible (murkiest, filthiest and even scariest). The remake will be directed by Shatabdi Roy, a Member of Parliament who according to Rakhi is as big as Amitabh, Jaya Bachchan or Rekha.
According to her own candid admission Rakhi bagged the role because of an item song she recently did in a Bengali movie titled Om Shanti. The song has become a rage in Bengal. Riding high on that popularity Rakhi will soon slip into the shoes of Vidya Balan, who bagged tones of critical acclaim for her performance in the original film. Will Rakhi stir up the same storm and recreate the magic of Vidya's Ooh la la number? "I will do better and hotter scenes in the Bengali remake. Even Vidya will be surprised after seeing my character. I will be better than her. The sari is meant to be taken off in films, not worn. Films become a hit because of this, not because of stars," said Rakhi in an interview to a daily.
Rakhi's eagerness to play dirty is palpable. We sincerely hope she doesn't go overboard with her dirty moves and leave us gasping with her intense 'performance'!