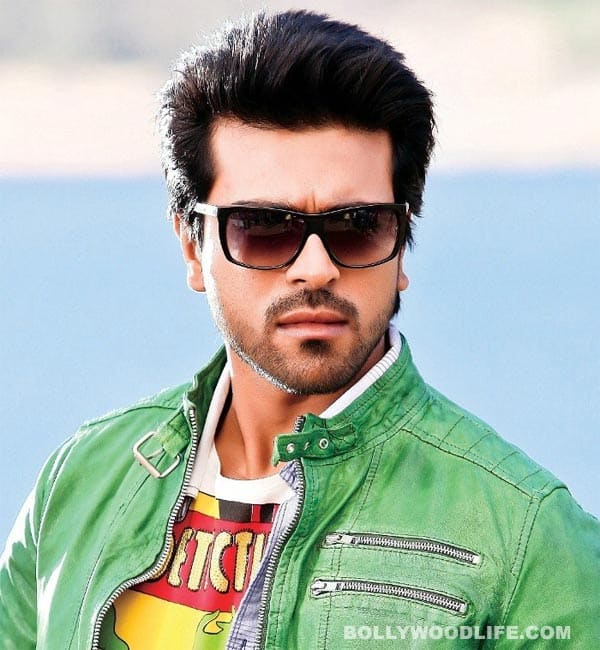 The Zanjeer actor says images of his bodyguards and him at the fight scene were not immediately used by the media and so he suspects they were morphed
Refuting recent allegations that he had roughed up two civilians in a roadside tiff, Telugu actor Ram Charan Teja, who makes his Bollywood debut in the Zanjeer remake, said Thursday in Hyderabad that the images were morphed to show him at the brawl scene.
"These images were used by media only on the second day after the incident. Why did they not use the image that reportedly has me in the frame on the first day? This clearly indicates that somebody morphed the image in such a way that I could be included in the scene," Ram Charan told reporters at a press meet.
"If someone really wants to prove that I manhandled the two, then let him or her submit the CCTV footage and I will take responsibility for the blame. We can't make accuse someone of wrongdoing based on some image that appears to be morphed," he added.
Ram said that his entourage did not manhandle Kalyan and Phanish, the reported victims. "My security personnel only tried to drive away those men who were unnecessarily creating ruckus in the middle of the road. In the process, they resisted and, therefore, my guards had to literally push them," Charan said. "If my guards had really hit them, why didn't they bleed? All my guards are six feet tall and above and very strong. One can imagine the damage if they had handled these men physically," he said.
He said the two men provoked him. "What am I supposed to do when two guys on a Sunday afternoon knock on the window of my car and start a verbal altercation? Anybody would've reacted the way I handled the situation," said Ram. "I could have pressed charges on the two, but I didn't because I knew it would affect their career. I was empathetic towards them and yet I'm being blamed," he added.