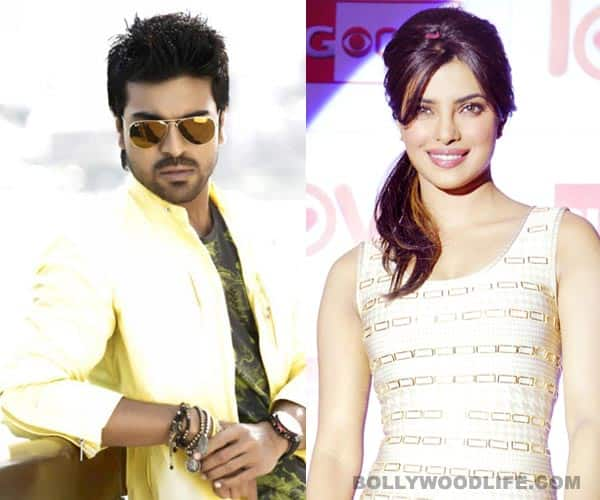 Zanjeer shoot comes to a standstill as fans throng the shoot location
What can you expect when the super-hot Ram Charan Teja and the sizzling Priyanka shoot at the same spot! What made it tricky, though, was that the shooting spot was the upscale Apollo hospital in Hyderabad's Jubilee Hills.
Ram Charan, currently working on Nayak, is also shooting for Apurva Lakhia's remake of Zanjeer. Those who've seen the original will remember the powerful hospital scene. Our sources tell us that when the shoot of this scene was discussed, Ram Charan's wife Upasana Neni suggested it be done at Apollo; Upasana is the granddaughter of Apolla chairman Pratap Reddy.
She may have wanted to keep it in the family, but she certainly didn't anticipate the sort of crowd turnout the arrival of the film's cast and crew would cause at Apollo. Keeping the shoot under wraps didn't seem to have helped at all. Mayhem prevailed, since it was a public place and everyone wanted to get a peek at Tollywood's top hero Ram Charan and Piggy Chops. Eventually, hospital security and bouncers managed to bring about some order and the shooting proceeded thereafter.
The shooting schedule in Hyderabad, which also involves Sanjay Dutt, besides Ram Charan and Priyanka, is expected to last about three weeks. We can expect more such incidents for sure!