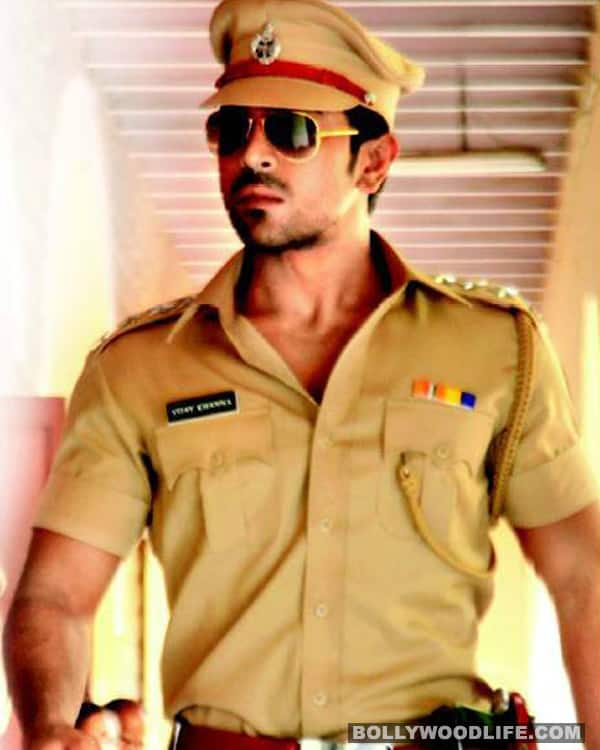 Four decades ago Amitabh Bachchan made an onscreen appearance in a khaki uniform and made history. But what lies in store for this actor from the South?
We all know that South actor Ram Charan Teja is all set to step into Amitabh Bachchan's shoes in the remake of Zanjeer. And now we come across the first look of Teja in – surprise, surprise – a khaki vardi! Yup, as expected, Teja stepped out in a police uniform. And man, did he remind us of Big B!
But then we spotted certain clear differences. Teja's name won't be Vijay Khanna, as was Amitabh's in 1973, but Inspector Vijay Shrivastav. And unlike Amitabh who was clean shaven in the original, Teja will be seen sporting a beard. But we're ready to ignore those minor differences as long as RCT promises to deliver a dhamakedaar performance, just like Amitji did.
Also, a glance at the picture makes us wonder if this movie will be responsible for catapulting the actor to stardom like it did in case of Mr Bachchan. Will it? Won't it? Guess it's time to wait and watch if history actually repeats itself here. Right, readers?
ALSO READ: