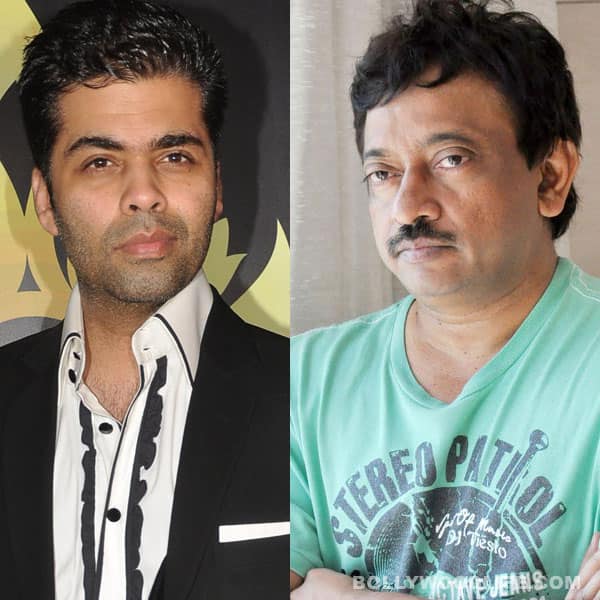 For the first time ever the two filmmakers seem to be reaching out to each other
Whenever  Karan Johar decides to release a film, you can be sure that Ram Gopal Varma will pass some outrageous comment and take a stinging jibe at Karan. And KJo returns the favour every time he gets a chance. In the past, the two filmmakers have locked horns almost half a dozen times and it's good fun as their jibes have been becoming more hilarious and rib tickling with every movie. But now it seems that the two have matured and the war of words may soon end!
Today, out of the blue, Ramu invited Karan on Twitter to check out his latest film  The Attacks of 26/11. RGV said in his tweet, 'Hey Karan I nevr evr invited u to see any of my films..but 26/11is one film I would really like u to see..pls let me knw whn free.' And while we thought Karan would kindly excuse himself from the invitation, we were wrong as he was most forthcoming. He replied to RGV and said that he would surely make it to the screening. 'ramu!! 26/11 is a film i am truly dying to see…let me know whenever you have a screening and i will be there!!,' was Karan's reply.
Now a complete shocker was RGV agreeing to host a special screening of the movie exclusively for Karan, as he tweeted, 'oh great Karan ..the print is out nd u just let me know nd I will arrange the screening as per ur convenience.'
Phew, so that's an end to one of the most interesting spats on Twitter. What's next, collaboration by both filmmakers? Keep watching folks, 'coz we are keeping a track on how this new friendship unfolds!