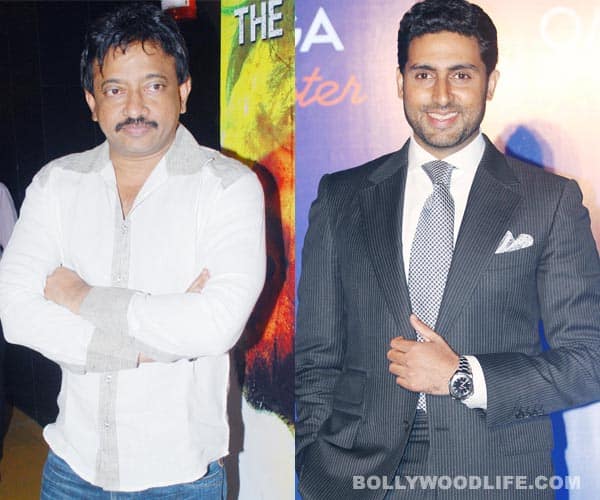 The Department director continues to bash Sanjay Dutt in public
It seems that Ram Gopal Varma is very angry with his Department actor Sanjay Dutt. In an interview yesterday he blamed Dutt for cornering him and getting him to make changes in the script. RGV had also alleged that Dutt and producer Dharam Uberoi intervened in the casting decision. We now hear that he has abruptly shifted the blame to Abhishek Bachchan, who was initially supposed to play the role essayed by Rana Daggubati.
We heard rumours that Ramu had sent a SMS to Bachchan Jr saying, "You brought this disease into my life by recommending Sanjay Dutt," but that is not the case. Clarifying the same in a recent interview he said, "No messages happened between Abhishek and me with regard to this but the truth is that when Abhishek was supposed to do Rana's role, it was he who convinced me about Dutt against my better judgement. Later on, he couldn't do the film and I was left with Dutt. So I definitely blame Abhishek for making me go through this though it was unintentional on his part.
Wethinks RGV's statements are totally uncalled for and there is no point in washing the dirty linen in public. Not only will this embarrass all those involved, it might also ruin the equation which Dutt shares with the Bachchans. He should accept the fact that he has made a bad film and move on without making a crybaby out of himself. Do you agree with us?
ALSO READ: Amitabh Bachchan ready for 'Sarkar 3′?