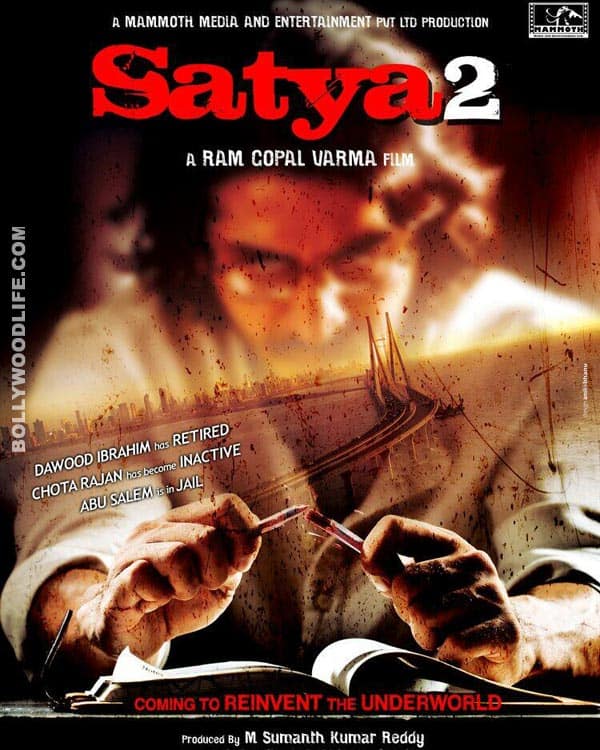 The filmmaker has announced that this will be his last underworld based movie and confesses that escaping comparison is difficult.
Satya 2 is set for Friday release and Ram Gopal Varma confesses that he can't escape the film's comparison with Satya, one of his best works. "Comparisons are inevitable, you can't escape comparisons. But once the audience enters the theatre and if we manage to set a premise, after that the film has to be true to the characters in the story," RGV told reporters. "Yes, audience will make comparisons between both the films, but I hope Satya 2 makes a mark for itself," he added.
He has clarified that Satya 2 is not a sequel to his 1998 super hit gangster drama Satya, which starred southern actor J.D. Chakravarthy and Urmila Matondkar in the lead roles, but it was Manoj Bajpayee, a struggler that time, who walked away with accolades. Now, Satya 2 is also launching new faces, including Puneet Singh, who plays the main lead. It will also introduce Anaika Soti and Aradhana Gupta.
Varma believes in spontaneity. "I don't believe in preparation there is a clarity in making films as a director. I believe in spontaneity."