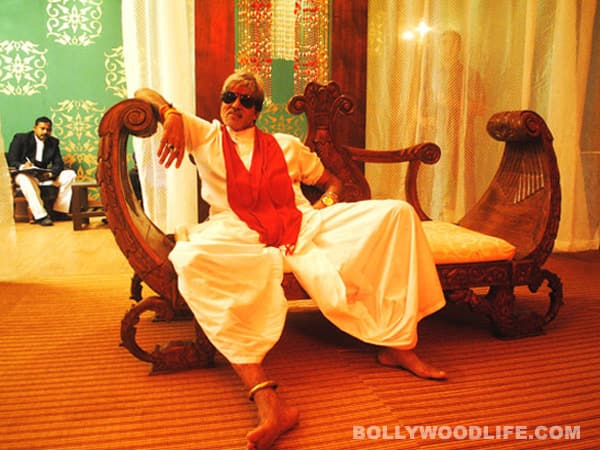 The maverick filmmaker has created a new working style which he calls 'rogue filmmaking'
Ram Gopal Varma has taken to digital cameras with a vengeance and those who have watched his Deepak Dobriyal-Mahie Gill-starrer, Not A Love Story will nod in agreement. We caught a glimpse of his forthcoming gangster flick, Department, but we could not watch it till the end because it made our head spin, as RGV seems to have gone berserk with his digital cameras.
There was a lot of talk about the perversion of Ramu's camera in NALS which looked deep into the shapely leading lady from all possible angles. In his Amitabh Bachchan-Sanjay Dutt-starrer, RGV is looking at his actors in a way that leaves you highly uncomfortable. Agreed that it is a new concept, but there is only so much of novelty that you can take at once.
In whatever little we could tolerate in the Department video, we saw the camera looking into Dutt's nostrils and it was appalling, to say the least. The 'rogue' camera goes all over the place and you have to be some kind of superhero to watch the entire clip and still not get a headache. We have heard from our sources that the script of Department is decent, but the way in which RGV has gone overboard with his digital camera setup, many predict that the film will tank alike his last few outings.
ALSO READ: Introducing Nathalia Kaur as local sugar!