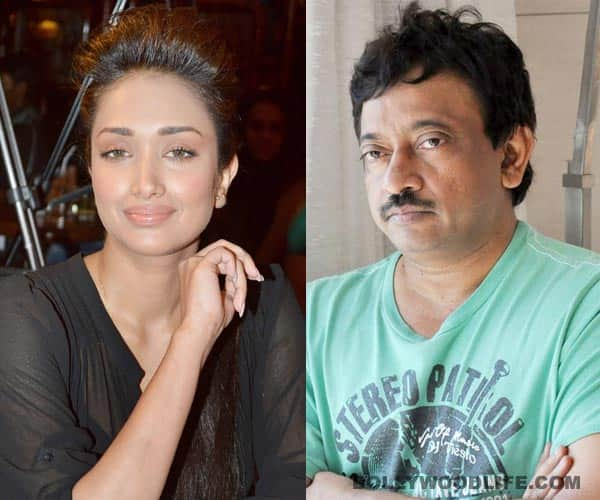 The director has made a two-minute film on the late actor which shows her zest for life and her charming onscreen persona
Ram Gopal Varma is a man of few words. And so, when Bollywood expressed its grief in so many words, RGV chose to pay his tribute to Jiah Khan in a different way. The director, with whom Jiah made her Bollywood debut in Nishabh, has made a special two-minute short film on her.
The filmmaker chose not to attend the condolence meeting on Saturday, and instead he worked at cutting a video which he then presented to Jiah's mother and sisters. The clip titled The Reel & the Reality of Jiah shows two scenes from Nishabd where Jiah is seen in her element, holding her own in front of the legend, Amitabh Bachchan, and expounding life's philosophies. "Zindagi ko light leneka…," she says and the movie fades to black, with RGV's message that reads, 'How I wish we all could have made her follow this philosophy in real life too.'
"I couldn't bring myself to attend any memorial for Jiah. For me she will always be alive. I decided to put together this tribute. When I was looking at her in Nishabd again I was struck by how spontaneous she was onscreen… and not the least intimidated by Mr Bachchan! I can't believe she is gone," said Ramu.
Check out the filmmaker's tribute to Jiah whom he so dearly loved.