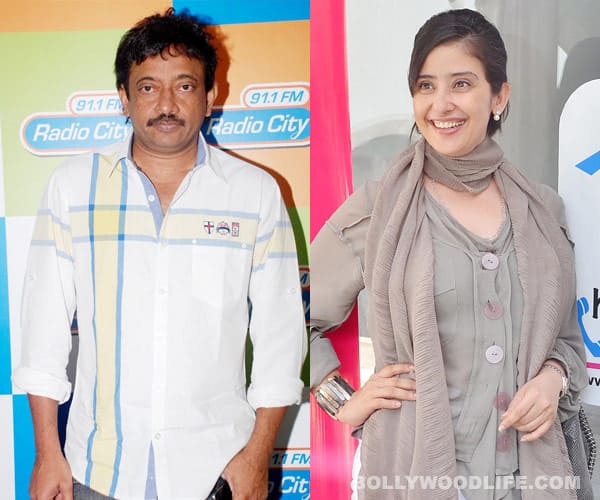 The eccentric director ropes in the Dil Se actor for his next horror venture
His last film Department turned out to be a total stinker at the box office. In fact, we really had to scratch our heads to recollect when Ram Gopal Varma last made a decent film that did not embarrass his audiences.
We often wonder nowadays if RGV is the same man who gave us delightful films like Satya, Company, Bhoot and Sarkar. Perhaps the 50-year-old director knows that he's just not getting it right and maybe that's the reason why he's now turned his gaze to what he does best: horror films.
We hear that RGV is planning the sequel to his 2003 horror flick Bhoot that starred Urmila Matondkar in the lead role. But unlike Bhoot, which was studded with the presence of veterans like Nana Patekar, Seema Biswas, Urmila, Ajay Devgn and Rekha, the sequel will not have many stars. In fact, RGV has signed a relatively unknown six-year-old girl called Alayna to play the lead in his planned film. Manisha Koirala will essay the role of the young girl's mother in the sequel.
We also hear that Ramu is planning to shoot the follow up to Bhoot in 3D and he promises that he will stick to his distinctive shooting style for this one. We hope that RGV doesn't go overboard with his bizarre camera angles, like he did with Department. Rogue film making and Manisha Koirala would be too deadly a combo for viewers to bear!