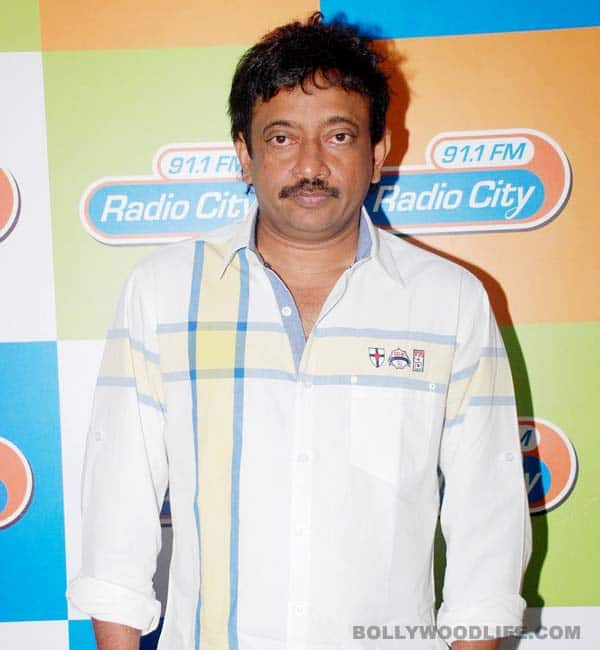 The director who is currently making a film on the 26/11 attacks, voiced his opinion on the terrorist's hanging. He also appealed to the cops to watch the rushes of his movie, The Attacks of 26/11
Ram Gopal Varma received a lot of flak for going on a recce of the 26/11 attack sites in Mumbai post the terror strike, along with then chief minister Vilasrao Deshmukh and his actor son Riteish Deshmukh. At the time, Ramu denied making a film on the subject, only to announce a few years later that he wanted to make a Munich-style epic on the horrendous attack.
Now, the filmmaker is shooting for this movie, titled The Attacks of 26/11, and has appealed to the police to watch a 15-minute sneak peek. Quite timely we must say, considering the only surviving terrorist from the attack, Ajmal Amir Kasab, has been hanged this morning in Pune's Yerawada's jail! RGV even tweeted about it in his usual sarcastic style. Here's what he wrote:
"Here's wishing that finally his victims souls will rest in peace RIP and Kasab's soul will roast in hell ROH."
"Most Indians would have preferred to have seen Kasab being lynched and tortured to death instead of being just hung."
"If I were to be the hang man I would have shown the pictures of all his victims to Kasab before hanging him."
"I wonder if the ghosts of the other 9 terrorists came to yerawada jail to pick up Kasabs ghost after his hanging."
Varma intends to release The Attacks of 26/11 early 2013 in both Indian and international markets. So, it made sense for the filmmaker to launch the first look now, three days before the fourth anniversary of the terror attack. "We are showing a 15-minute sequence of the opening which will clearly establish the purpose and the intent why a film on this subject was made. Also, a trailer (will be shown). We are also inviting some policemen who were involved in those attacks and the immediate survivors for the launch," said Varma.
According to Varma, the 26/11 siege that killed 166 people was more terrifying than the 2001 attack in the US. "Never in the history of the world were there more terrifying attacks than those that happened on 9/11 in New York… But in the sheer audacity of their execution, I felt the attack on Mumbai was far more shocking. "Many of us know of the attacks which happened in Mumbai but very few of us know how they happened and that is exactly what we felt should be known to everyone in the world," he said.
Varma has cast new actors for the movie. "The cast is completely new along with some known actors (Nana Patekar) but the known actors were taken for their acting credentials rather than their existing image," he said.
With inputs from IANS