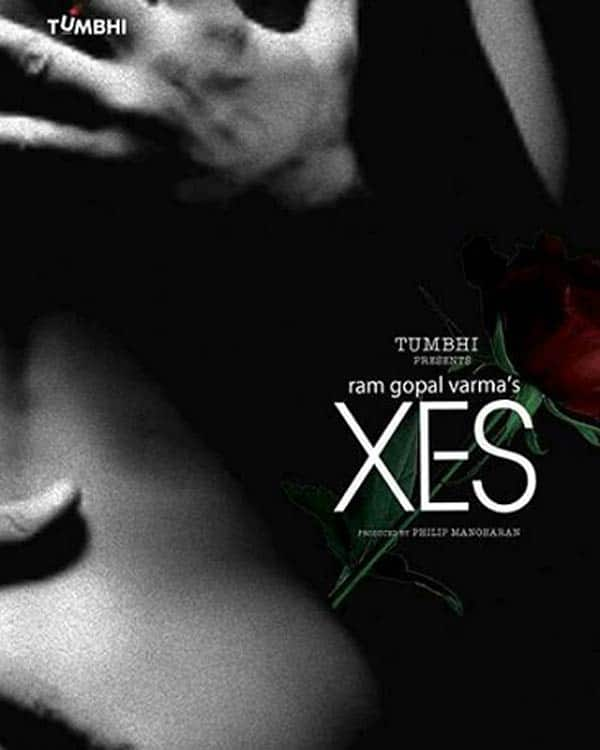 Satya director's next Hindi film is touted to be erotica
Ram Gopal Varma aka RGV is known for his bindaas attitude in Twitter lately. The filmmaker who never shies away from making controversial statements is making a comeback to Bollywood with a film called Xes, produced by Tumbhi. The Sarkar director is known for trying out different genres and themes and is not afraid to venture in unchartered  territories. So what's Xes about?

The first look of the film is out and it does give away the theme to be mildly erotic. Ramu revealed the poster in his Facebook page and said," Ever since I have started my career I have done films in almost every conceivable genre as in
Shiva
(student politics),
Rangeela
(love story),
Bhoot
(horror),
Satya
(gangster),
Daud
(caper),
Sarkar
(Drama),
Kaun
(psychological thriller),
Attacks of 26/11
(terrorism) to name a few.. But one genre that I have never tried my hand at is Erotica…I primarily decided to now do films in genres I have never done before and
XES
will be the first Hindi film I am going to do in my attempt to travel in that direction…The will to power and the urge of physical desire are the two most primary motivating forces in human instinct.. In the film
XES
I intend to explore that facet of the human mind to its upper limit by placing an assortment of characters in six different sexual situations which will be all connected through one central story line…In an erotically charged atmosphere, each of the situations in the film are going to bring out the emotions of guilt, betrayal, helplessness, embarrassment, hurt and above all empathy..
XES
is going to be my first Hindi film in my re-invention of what all genres I tried my hand at so far.."