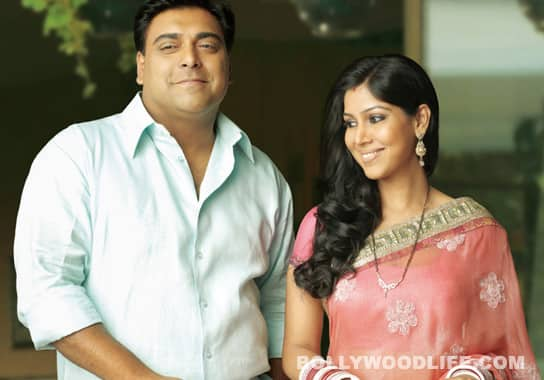 The Bade Acche Lagte Hain actor believes it's better for his career if he stays rotund
Ram Kapoor had women drooling over him when he was the suave Rahul in Ghar Ek Mandir. When he returned after a long gap with a rotund figure in Bade Acche Lagte Hain, everyone wondered whether it would work. But he managed to win hearts all over again with his portrayal of a sensitive business tycoon who loves to eat. In fact, there are several jokes about his weight in the show's dialogues. His character's pet name is Golu (roundie). You would expect that as the main lead and Ekta Kapoor's blue eyed boy, (she waited for a year for him to do the show and refused to cast anyone else) he would throw his weight around (pun intended) and get the jokes cancelled. But no. Ram confesses he is comfortable with his weight. He told People magazine in their latest issue that he made it clear to the writers there was no need for them to pull their punches when it comes to his weight. He has no problems being ribbed about it and all those rumours about being asked to lose weight for the show are just rumours.
He also told the mag that his weight has helped land him more roles. When he was thin, he wasn't noticed by filmmakers (except for Sudhir Mishra) but after he gained weight, he's done films with Anurag Kashyap (Udaan), Karan Johar (Ek Main Aur Ekk Tu) and Saif Ali Khan (Agent Vinod). In fact, KJo was so impressed with his work in EMAET, that he cast him Student Of The Year! "What if I become thin and fit and the roles stop coming?" he asks. That would be really sad, but we do hope our fave actor's health is unaffected. The onscreen Ram Kapoor is very healthy. Remember how wifey Priya drags him to get some blood tests done but it turns out he is fit as a fiddle? We wish the offscreen Ram Kapoor to be that healthy too.
ALSO READ: Bade Acche Lagte Hain: In the distance between arms, two loves are meeting