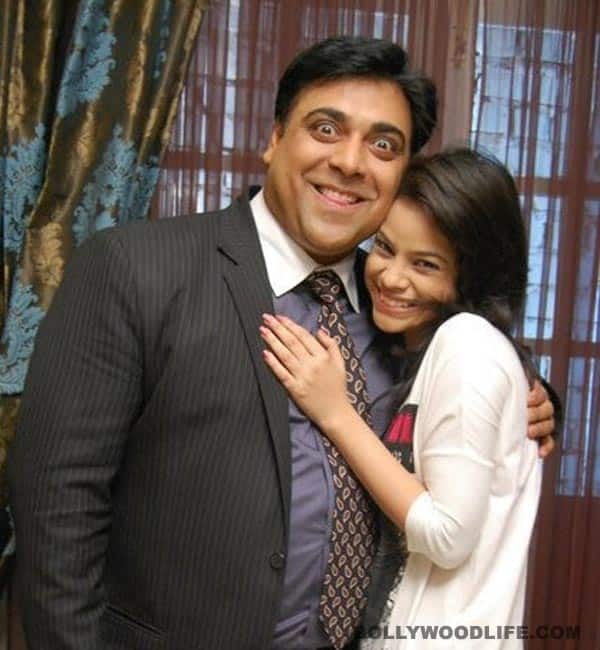 In this exclusive fun video, the BALH star is seen having a gala time with Sumona on the sets of their popular TV show
So far we've only heard that Ram Kapoor is a big prankster, but after watching this hilarious video, it's officially confirmed that the popular television star of Bade Acche Lagte Hain has now scaled new heights as far as his pranks are concerned. If his co-stars are to be believed, Ram just can't sit idle and he's always on the lookout for opportunities to play pranks on his co-actors.
Recently, Ram's partner-in-crime and co-star Jai Kalra uploaded a video on a social networking site featuring Ram in his notorious best avatar trying to scare Sumona Chakravarti by holding a cockroach in his hands. It starts with Ram slowly removing his handkerchief from his blazer, lifting the cockroach and trying to place it on Sumona's head. Bechari Sumona tries hard to save herself and succeeds in hurriedly rushing out of the make-up room, as we see Ram laughing his heart out and clapping over his prank act! A small advice to Ram's co-stars… next time you see him use his handkerchief, beware! You never know what he will be up to!