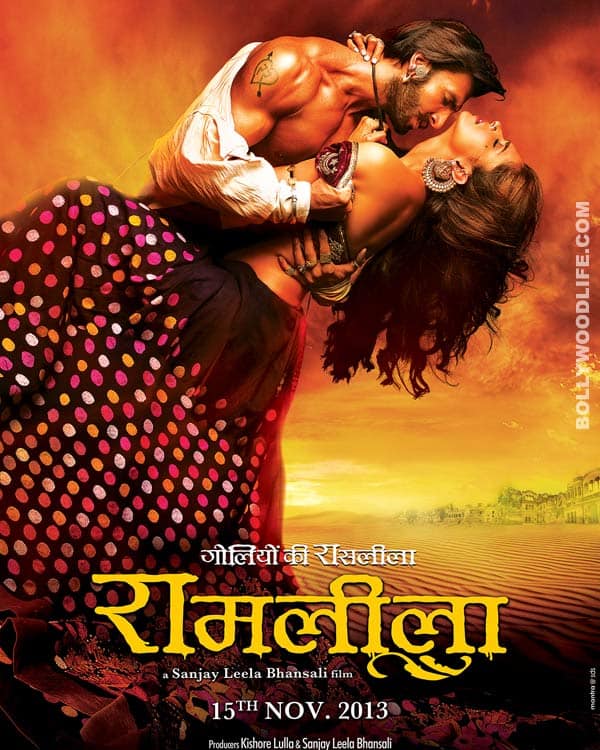 After an Uttar Pradesh-based activist Nutan Thakur filed a PIL in the Allahabad High Court demanding a ban on Ram-Leela's release last month, a Gujarat-based lawyer has filed a new petition in the Gujarat High Court citing alleged misinterpretation of the Rajput community
As the release date of Sanjay Leela Bhansali's costume drama Ram-Leela draws near, the Ranveer Singh-Deepika Padukone starrer has been gathering lot of unwanted attention, facing heat from several communities belonging to different parts of the country. A Public Interest Litigation (PIL) was filed before the Allahabad High Court on Ram-Leela if its makers did not change its name. In her petition, social activist Nutan Thakur said that SLB's film title has nothing to do with this pious Hindu religious event and shows abusive language and intimate scenes between film actors, which are far away from the religious connotations the word Ram-Leela carries.
The latest we hear is that a new PIL has been filed against the film yesterday. Petitioner Siddhrajsinh Mahavirsinh Chudasama, who hails from the Darbar community, has alleged his community has been 'misrepresented' in Ram-Leela also stating that the film provokes enmity between communities, hurts the religious sentiments of Hindus and shows women in a disrespectful manner.
According to the petitioner, from the trailers of Ram-Leela, it is evident that it is a love story between a Rabari boy and a Darbar-Rajput girl. Hence, the PIL alleges that abusive language and indecent gestures have been shown in the film, and showing a Darbar girl using foul language is disrespectful to women of the Darbar community. The PIL is expected to be heard by Gujarat High Court this week.